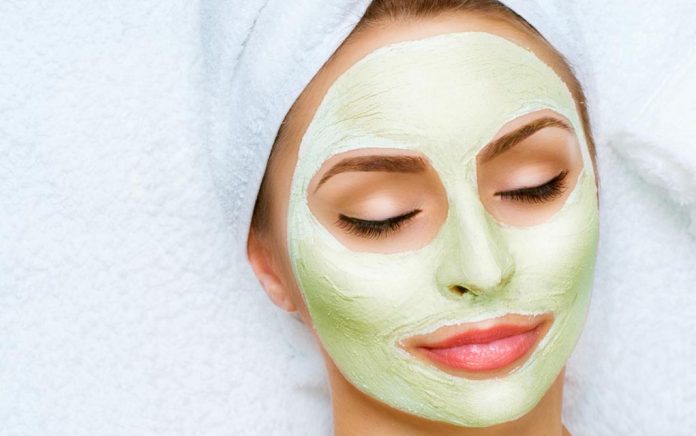 (AscendHealthy.com) – A beautiful complexion doesn't come easily. And there are tons of beauty products that may improve a variety of skin types and help remedy problem spots. But what if that isn't enough? Honing in on just one area can be helpful if you use a facial mask. These are some of the best products for getting rid of acne trouble spots.
1. SkinCeuticals Phyto Corrective Masque
A major issue with an acne outbreak is that it can irritate sensitive skin. Whether it's from harsh treatments or pimples that change the color and contour of the affected area, the SkinCeuticals Phyto Corrective Masque may help reduce the appearance of irritated skin. It includes active botanicals and hyaluronic acid to combat redness.
2. Ahava Mineral Mud Clearing Facial Treatment
This mineral mud facial mask helps fight off existing and future breakouts. What's unique about this mineral mud by Ahava is that it leaves the skin feeling clean and rested without dryness, like some masks cause. It has anti-bacterial and anti-inflammatory ingredients that specifically target oily spots, helping the skin feel less greasy.
3. Clinique Acne Solutions Oil Control Cleansing Mask
The Clinique Acne Solutions Oil Control Cleansing Mask is trending in the beauty world right now because it contains the active ingredient, clay. It also contains salicylic acid, which has both cleansing and healing properties that extract extra sebum and eliminate oils that clog up pores and trigger zits.
4. Origins Clear Improvement Charcoal Honey Mask to Purify and Nourish
For problem acne, this mask goes right after the causes; excess oil and dirt. With charcoal as an active ingredient, it fights acne with every step. It also nourishes your skin with golden wildflower and fermented honey. These natural elements help make it a safe choice, especially if you are prone to redness from most beauty creams and masks.
5. Laneige Clear-C Peeling Mask
Many people who have trouble with acne breakouts also have issues with uneven skin texture. This can contribute to acne scarring and skin discoloration. The Laneige Clear-C Peeling mask acts as an exfoliator with strawberry seeds added to the main ingredients. The alpha-hydroxy acids also loosen any dirt trapped in pores and under the skin. The result is not only an acne-free look but a clean and refreshing neck and face.
There are several face masks on the market and a lot to choose from. Select a product that offers oil-fighting ingredients with a natural element for the safest options for your face. Say goodbye to uneven skin surfaces and embarrassing bumps. Get to the core of the problem and let your inner and outer beauty shine!
~Here's to Your Healthy Ascension
Copyright 2020, AscendHealthy.com