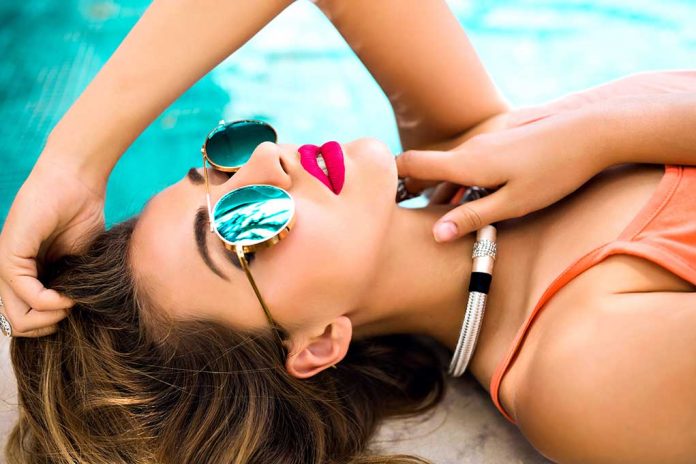 (AscendHealthy.com) – Summer is a time for showing some skin, getting a sun-kissed glow, and enjoying the weather. That may be a lot more enjoyable when our skin and hair looks and feels good. We've found some simple summer beauty hacks using ingredients most of us may have at home. Let's explore tips and tricks that may help improve summer beauty.
1. Minimize Your Tan Lines
Tan lines are a part of summer fun, but there are ways we may be able to minimize these marks. It's as simple as mixing milk and turmeric. By spreading the mixture over the tan lines, the turmeric may help even out skin tone. It won't necessarily take away tan lines completely, but it may reduce their look.
2. Revitalize That Dry Hair
Dry, frizzy hair may be more likely in the summertime because of the heat, swimming pool chemicals, and spending more time out in the sun. We may reduce the dryness with a mixture of hot water, rose petals, and the juice from half of a blood orange. Mix it, and apply to the hair.
3. Treat Your Sunburn Fast
Treating sunburns is important for skin health and complexion. Aloe vera gel is one of the very best options for sunburn treatment. Not only is it cooling and soothing, but the shine it adds to the skin may help produce a healthy glow while the sunburn heals, too. Freezing the gel before applying it to the skin may add to the soothing feeling it provides.
4. Lighten Darkened Knees
To lighten dark spots on the knees, we may be able to use a simple mixture of things we probably all have in our kitchen. Create a paste from honey, turmeric, lemon juice, and peanut butter, and rub it into the areas that need lightening. Turmeric will help blend the skin tone, while lemon juice works to lighten the affected area.
5. Care for Peeling Skin
If the skin is peeling, it may be uncomfortable and make us self-conscious. But there's a simple hack that may help. With celery and mint, it's possible to remove peeling skin without causing harm or pain. Blend the two ingredients, spread the mixture over the area that's peeling, and then rinse off the paste.
6. Make Your Own Self-Tanner
Want to look tanner over time, without the risks that may come with tanning? With black tea bags and lotion, it's possible. Steep the tea bags in water for three minutes, and then squeeze them over a bowl of lotion. Apply the lotion to the skin for about a month to achieve a sun-kissed look.
With these great beauty hacks, we may be able to have more fun — and better health — this summer. The warmer weather, water, and sunshine can make nearly anyone want to be outdoors. With a little extra care, we can all enjoy everything the summer offers and look great doing it!
~Here's to Your Healthy Ascension
Copyright 2023, AscendHealthy.com