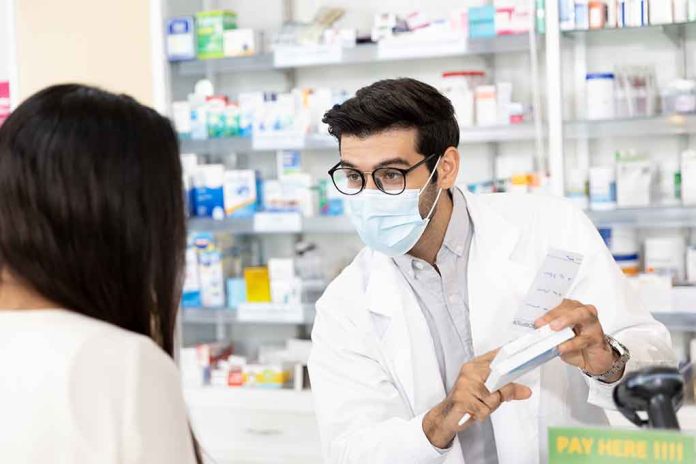 This Little-Known Benefit Is Free To Medicare Recipients And Could Save You Tons
(AscendHealthy.com) – Research by the Consumer Healthcare Products Association shows people make 2.9 billion trips to retail stores to buy over-the-counter drugs (OTC) annually. If you frequent retail outlets selling OTC drugs, chances are you spend a considerable amount of money on treatment with each visit.
Luckily, the Centers for Medicare & Medicaid Services gave Medicare the green light for Medicare Advantage plans to cover supplemental benefits such as the cost of over-the-counter drugs. This post explains how the Medicare OTC drug card works, where to get one, and the specific locations to use it.
How Medicare Advantage OTC Drug Cards Work
Most people who purchase OTC drugs for minor ailments pay in cash, which can be costly over time. Many Medicare plans offer OTC drug cards with quarterly use-it-or-lose values for subscribers to use on cold meds, medical supplies, and other products.
Once the set duration expires without exhausting the amount on the card, the balance is immediately lost. Also, if you reach the set limit before the period expires, the card becomes invalid until the Medicare Insurance provider reloads it.
That said, most providers are picky about the locations where one can use their OTC drug cards. Some of the preferred stores by providers include:
Walmart
CVS
Dollar General
Family Dollar
Kroger
Publix
Rite Aid
Target
Walgreens
The Medicare OTC drug card can also be used in select online pharmacies with extensive inventories, and a delivery system. Examples of such stores include:
Blink Health
Health Warehouse
Overstock Drugstore
Planet Drugs Direct
My OTC Store
Note these are just a few examples of locations the card is commonly accepted. Check out the plan's website for the full range of locations covered.
What Can You Purchase Using Medicare OTC Drug Cards?
Medicare OTC drug cards can purchase OTC products and medications at specific locations as listed by the provider. The Medicare Advantage plan you enroll in specifies the catalog of OTC products you can access. Common eligible items include:
Pain relievers
Antibiotic creams
Wart eliminating products
Band-Aids
Cold medications
Medications
Cough medications
Denture-related products
Digestive medications
First-aid materials
Sleep aids
Flu medication
Orthopedic support
Additional Health Products
Wellness Products
Vitamins
Durable Medical Equipment (DME)
These are just the tip of the iceberg. Liaise with your insurance provider for a complete list of all covered products in your Medicare Advantage plan.
How to Get a Medicare OTC Drug Card 
Original Medicare covers most health-related costs, except for OTC drugs. People in this plan typically foot their bill for nonprescription drugs bought from retail pharmacies. As such, it isn't suitable for those who frequent retail stores as it can cost a fortune in the long term.
The best alternative to the Original Medicare is the Medicare Advantage plan. Once enrolled, the insurance provider automatically issues the OTC drug card, among other materials, such as part of the entire package.
Activating and Checking OTC Drug Card Balance
Each card is dormant upon issuing, so it requires activating to start functioning at the designated locations. If the issuer's website doesn't have information on how to activate a Medicare OTC drug card, talk to the insurance provider about it directly. Make sure to have the card number ready upon request, to make the activation process faster.
Checking the card balance shouldn't be a problem, either. Most OTC drug cards contain a number at the back to inquire about the card balance. Alternatively, go to the plan's website to check the balance or call customer service for better assistance.
Key Takeaways
Not all Medicare Advantage plans offer the Medicare OTC drug cards, so be watchful of what your plan includes. If you frequent retail stores and pharmacies and want a comprehensive health coverage plan, the Medicare Advantage plan is the best for choice.
Copyright 2022, AscendHealthy.com