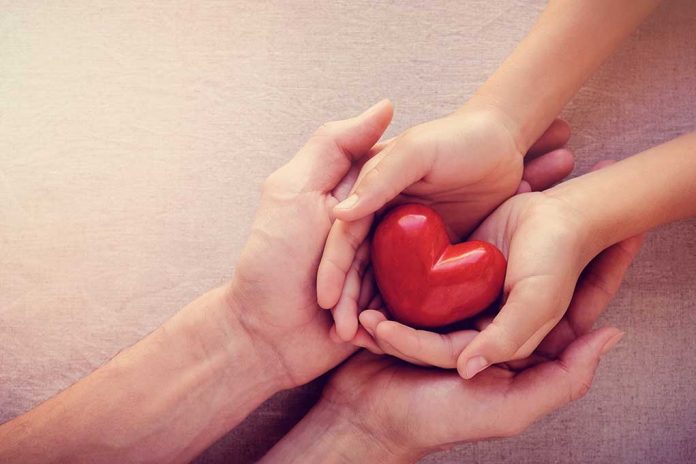 (AscendHealthy.com) – April is National Donate Life Month, and the White House encourages US residents to save lives by becoming organ donors. There are more ways to help than simply filling out our donor cards; many of us have the power to make lifesaving impacts while we're still alive and well.
Healthy volunteers are in short supply. Check out these 10 ways each of us could make a difference.
Donate to Save a Life
At this moment, approximately 107,000 people are awaiting their turn on the national transplant list — with someone new added to that list every 9 minutes. About 1,900 children are among the people waiting. On average, 19 US residents die every day because they didn't receive donor organs in time.
Each year, an additional 18,000 people require treatments that use other donatable tissues. Despite the large pool of people willing to help out, good matches are in short supply, and many sufferers are desperate for suitable donors.
Ways to Donate
The easiest way we can pitch in is by filling out organ donor registration in our individual states. Many allow residents to sign up when they're updating driver's license or state identification info. Organ donors save lives by replacing damaged/diseased tissues or contributing to surgical procedures with:
Bone marrow
Blood stem cells
Heart valves
Organs including the kidneys, heart, liver, lungs, pancreas and intestines
Donations don't have to wait until we've passed on. We can save lives right now by becoming living donors. We can donate many types of tissues while we're still alive, including:
One kidney (donor must have two intact).
One lobe of the liver.
One lung (or a portion thereof).
A portion of the pancreas.
A portion of the intestines.
Blood plasma and other bodily fluids.
Whereas the liver can regenerate, all other organ donations leave donors with permanent losses. Most healthy people can function just fine without them, but it's important to remember that all surgical procedures carry risks, and some people may experience unforeseen complications down the line.
Eligibility
Keep in mind that not everyone can donate; candidates must be in excellent health and cannot have engaged in any high-risk behaviors. People who are interested can check their eligibility and register at organdonor.gov. Every transplant center also has its own eligibility requirements. Candidates are generally required to undergo both physical and psychiatric evaluation to make sure that they are a good fit for living organ donation.
The need for healthy organ donors is constant, and many of us have the power to help. The decision to donate is a personal one, and there are many factors we each must consider, but we have several options. There's a hero in each of us — and the choice to donate could be the greatest gift we could possibly offer.
~Here's to Your Healthy Ascension
Copyright 2023, AscendHealthy.com