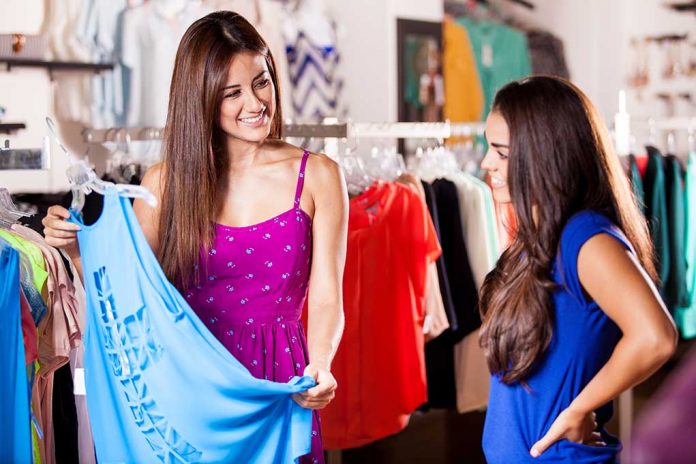 (AscendHealthy.com) – A look can define a person, but it can take some trial and error to find the right wardrobe. No figure is flawless, regardless of what we might tell ourselves; we all have insecurities, and exercise can only do so much.
To make the most of our unique assets, we need to determine how to accentuate our best qualities and add subtlety to our flaws. Not sure where to start? Check out our guide below for flattering fashion tricks.
Determine Your Body Type
Our bodies generally fall into five basic body shapes:
Hourglass figures have defined waistlines and an equal balance in their bust-to-hip ratios.
Apple (round) bodies show the bulk of their weight in their chest and stomach regions.
Pear (triangle) types have larger hips and carry the most weight in their buttocks and thighs.
Athletic (inverted triangle) figures have broader shoulders and relatively slender lower bodies.
Rectangle bodies tend to be more androgynous, lack well-defined hips and breasts but carry weight relatively evenly.
Each of these types has its own set of qualities to consider. We can't change the bodies we were born with, but we can learn to love what we have and find ways to accentuate our best traits.
Dress for Your Shape
Each of us can make the most of our individual shapes by dressing based on our attributes. What works for one body type might look disastrous on another, so we each must find what works best for us. Here are some tips for dressing by body type.
Hourglass Figures
Women with this body type should wear clothing to add definition to their waistlines. They should use belts and form-fitting tops to accentuate their balanced shape. Dresses may be especially flattering, although hourglass figures might want to avoid babydolls and loose cuts, which may create the illusion of added weight in the middle.
Apple Bodies
People with this body type want to add length to other areas and move the focus from the midriff. Shorter dresses can accentuate and lengthen the appearance of the legs, and embellished tops can help add balance to the overall shape. Looser cuts and high waistlines can also help flatter the figure.
Triangle Shapes
This type does best with styles designed to accentuate the hips while also adding to the upper body, giving the illusion of an hourglass figure. V-necks, scoop tops, boat necks and similar cuts made to round out the top are great choices. Pair skinny jeans with loose-fitting blouses for an especially flattering look. Conversely, form-fitting shirts with baggy pants will focus the attention on the lower body and create a lop-sided look.
Inverted Triangles
Women with this shape may want to wear tops to add length to the upper body while choosing pants and skirts to add fullness to the hips and rear. Wearing V-necks and halter tops, which accentuate the bust without adding more focus to the shoulders, are ideal, as are straight cuts for pants and dresses. Avoid shirts with layers or ruffles, which may create a broader shoulder appearance.
Rectangle Bodies
With no real waistline, this body shape needs added definition in both the bust and hips. Shirts with sweetheart necklines can accentuate the bust, further enhanced by padded or underwire bras, which can give more definition. This body type also does well with strapless, ruffled and layered shirts. Avoid belts and other articles made to accentuate the waist because they might not be quite as flattering on this shape.
Each body is unique, but we all have features we love more than others. Part of loving and accepting ourselves is letting go of what we can't change while working to highlight our best features. We're each beautiful in our own right, but it's up to us to learn how best to highlight our uniqueness in ways that are just as individual as we are.
Accentuating Our Best Features (And Minimizing 'Problem Areas')
We may need to go beyond body type alone to perfect just the right look. Try fine-tuning by problem area when dressing for body type alone isn't enough:
To look taller and lengthen legs, favor clothes with vertical over horizontal patterns, avoiding cuts and color schemes that break up the upper and lower body. Choose dresses with high waistlines and opt for pantyhose and shoes that are the same color as the pants or skirt.
To appear shorter, choose horizontal prints and skip the vertical lines. Large prints, flared skirts and wide belts can also help balance the look. Wear tops and bottoms of different colors to break up the body length and experiment with low-waist cuts in pants and skirts to give the illusion of shorter legs.
To enhance a smaller bust size, start with a well-fitting bra with an underwire. From there, enhance the illusion of fullness with big prints and layered fabrics. Ruffles and accessories can help divert attention to other areas of the chest and accent to the look. Avoid halter tops and fitted blouses.
To minimize the appearance of large breasts, avoid ruffles and spaghetti straps, opting instead for fitted tops with sturdy fabrics. Steer clear of bright colors and busy prints, instead keeping colors dark and solid. Use belts and cuts of clothing that shape the waistline, matching with tops cut with square and V-necks.
To create the illusion of narrower hips, choose pants and skirts that have solid, dark colors. A-line dresses move the focus from the hips to the waist, and layered tops or asymmetrical necklines can move the focus to the upper body. Avoid pleats, long tops that stop at the hips, horizontal prints and skinny jeans, opting for pants with straight or boot cuts instead.
The tips mentioned above are a good start, but we must incorporate ourselves into our styles too. Be dramatic or wild or wildly reserved; what's most important is finding a style that tells the world, "Here I am, and I am ready to take on the day!"
~Here's to Your Healthy Ascension
Copyright 2023, AscendHealthy.com