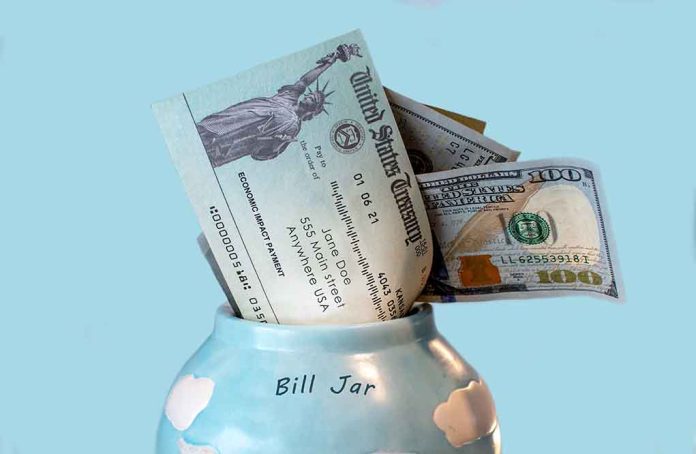 (AscendHealthy.com) – During the pandemic, the federal government issued three rounds of stimulus checks or economic impact payments. While the economy is slowly rebounding from the pandemic shutdowns, many Americans are wondering if they will be receiving a fourth check this year.
Unfortunately, Congress has made it clear that they will not be issuing a check soon. However, some states are taking it upon themselves to help their residents to afford the rising post-pandemic prices. The following states have confirmed rebate programs for their residents. Keep reading to find out more about these refunds and whether your state is participating.
New Mexico
According to Governor Michelle Lujan Grisham, New Mexico residents will receive multiple tax rebates. Those earning $75,000 or less annually can receive up to $750 in rebates under various programs. These rebates will be applied to eligible residents' taxes as refunds or to owed taxes.
Colorado
Coloradan taxpayers can look forward to at least $400 later this year, according to Governor Jared Polis. If you filed your 2021 tax return by June 30, you will begin receiving the refunds in September. Just remember that the refund amount will vary based on state revenue totals.
Indiana
Residents who filed their 2021 tax returns will receive a one-time payment of $125. Married couples who jointly filed will receive $250. These refunds will be issued via direct deposit or check later this summer.
Hawaii
According to Governor David Ige, residents will receive a tax rebate of up to $300 if they earn less than $100,000 per year. If they earn over the cap, they can still receive $100.
Idaho
In February, Governor Brad Little approved legislation that will give over 800,000 rebates to Idaho residents who filed their 2020-21 tax and grocery-credit refund. Eligible recipients will receive either 12% of their state taxes or $75, whichever is more. These refunds will be issued via direct deposit, though those without access to direct deposit can still receive their refunds via check. Check the status of your rebate here.
Maine
According to Governor Janet Mills, residents of Maine will receive up to $850 in direct relief payments if they make less than $100,000 or $150,000 as head of household. Couples who file jointly can make up to $200,000 and will receive a total of $1,700.
Even if you do not usually file, if you submit your return by October 31, 2022, you can still qualify for this payment.
Minnesota
Frontline workers and first responders will receive a one-time payment of $750 courtesy of Governor Time Walz. To be eligible, workers must apply to the Minnesota Front-line Worker Pay Program by July 22.
Georgia
After historic budget surpluses, Governor Brian Kemp is issuing tax rebates to eligible citizens. Taxpayers who filed for 2020-21 can receive $250 for single filers, $375 for head of household, and $500 for married couples who filed jointly. Residents who only live in the state part-time will likely receive prorated rebates.
Delaware
Beginning in May, Delaware issued $300 relief payments to eligible residents. You should have received this payment if you filed your 2020 tax refund. If you have not, you can check the Delaware Department of Finance's website to find out the status of your payment.
New Jersey
On June 15, Governor Phil Murphy announced a $2 billion tax relief program for 2023. This program, known as the Affordable New Jersey Communities for Homeowners and Renters (ANCHOR), will provide the following benefits:
Households making $150,000- $250,000 will receive $1,000 per year in tax credits.
Households making less than $150,000 will receive $1,500 per year in tax credits.
Renters making less than $150,000 will receive $450 per year in tax credits.
While these residents won't see a check, they can potentially save big on their tax returns in 2023
While the federal government is not issuing stimulus funds any time soon, these states are enacting legislation to support their residents in the wake of the pandemic. Additionally, several states are in the planning stages. If your state is not yet on this list, don't despair. Check back soon, as we will be updating you with more information.
Copyright 2022, AscendHealthy.com