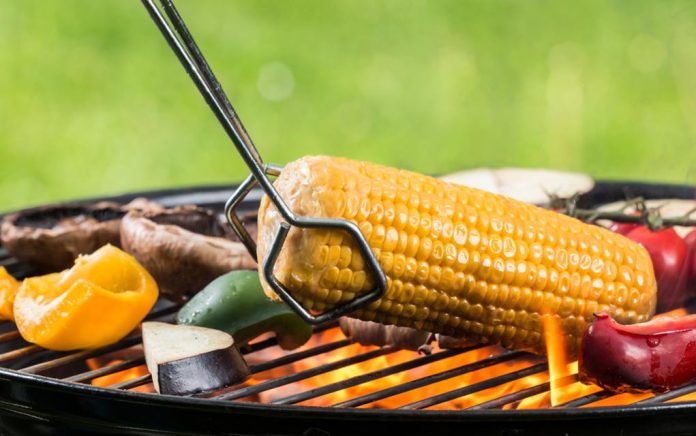 5 Foods You've Never Considered Grilling – But Should
(AscendHealthy.com) – Grilling might be one of the best things about summer. Cooking outside in fresh air, and keeping the heat load down in the house makes food prep a breeze. We often think about grilling meats, poultry and fish, but what about veggies? In general, if you can roast it, you can grill it. And grilled vegetables bring a whole new level of cooking to outdoor barbecues. Read on to learn about five crisp and tasty grilled vegetables to add to your cookout this grilling season.
1. Sweet Potatoes
Whether grilled whole like a baked potato or sliced and grilled over the flame for a nice charred flavor, sweet potatoes make a healthy addition to your summer cookouts. While some recipes call for boiling the potatoes first, others advocate slicing in ¼ inch sections, coating with olive oil and grilling. Leaving the skins on adds more nutrition.
2. Asparagus
For the grill, look for larger spears of asparagus if you want to cook them directly on the grate. If you can't find large asparagus, consider using foil over the bars, using skewers or using a pan to cook them in. You'll still get the smokey flavor from the grill with the sweetness of the asparagus. Use olive oil to coat the asparagus spears and season to taste prior to grilling.
3. Cauliflower
Slice the cauliflower into slabs like steak pieces, brush with oil and season with the same spices you'd use to season your steak. Roast on the grill for about 15 minutes, cooking both sides well. Cauliflower is a healthy addition to your cooking out, and with cauliflower steaks, you can easily accommodate vegetarian friends at your cookout.
4. Potatoes
Leave the skins on and cook potatoes whole, just as you would a baked potato. Or consider large slices or diced pieces cooked directly on the grate. Make sure to give them a coating of oil and seasoning to taste.
5. Corn on the Cob
Keeping the husks on while grilling gives corn more moisture and makes it taste sweeter. Try grilling corn on the cob in the husks, then let them cool and remove the husks. They can briefly be reheated on the grill to give those wonderful grill marks.
How to Cook Veggies on the Grill
While most vegetables cook in 6-10 minutes on medium heat on the grill, whole potatoes might take up to 45 minutes to cook. A light coating of vegetable oil may help keep vegetables from burning, but too much might cause flare-ups. You can always add a pat of butter after you take your vegetables off the grill, just before serving.
These are just five veggies to add to your grilling routine this spring and summer. Most vegetables can be grilled. Adding vegetables to your summer barbeque menu might kick the flavor up a notch and add essential vitamins and nutrients to your diet.
~Here's to Your Healthy Ascension
Copyright 2022, AscendHealthy.com