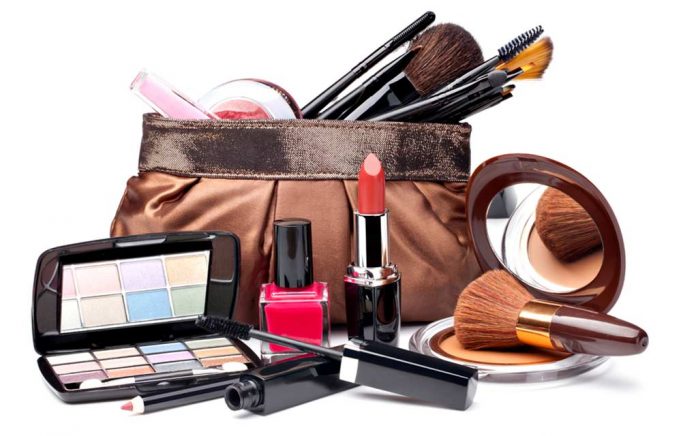 These 19 Products Expire Sooner Than You Think — Toss Them Out NOW
(AscendHealthy.com) – Your makeup bag is the perfect place to hold everything from mascara to lipstick, but it can also harbor germs. Just like spring-cleaning your house, you can boost your wellness by regularly cleaning and even tossing some of the items in that bag. Here are 19 products to toss from your makeup bag and tips on how to clean the bag itself.
11 Makeup Products To Toss After Expiration
From your favorite shade of blush to a compact to powder your nose before an important meeting to a tiny bottle of portable hand sanitizer, the products in your cosmetics bag can seem just as essential as your sunglasses.
But just like those sunglasses, the contents of your makeup bag don't last forever. Makeup products have different shelf lives.
Products that last three months include:
Eyeliner
Mascara
Makeup products that last one year include:
Concealer
Cream blush
Eyeshadow
Foundation
Lip gloss
Nail polish
Makeup products that last two years include:
Eyeliner pencil
Lipstick
Powder Blush
To track when to toss each item, apply a small sticker or tape with the date and year that you opened it on each product.
Toss These 3 Types of Shared Makeup
Your friends may share advice, swap clothes and even help when you're sick. But is it safe to share your beauty products? The answer depends on the product.
Products that you dip your fingers into. If you've shared a product that your friend dipped her fingers into, such as a pot of lip gloss or cream eye shadow, toss it.
Mascara. If a friend used your mascara, toss it. That mascara wand can easily become contaminated with eye bacteria and germs. The same holds true for liquid eyeliners.
Lipstick, lip gloss or lip balm products. It's possible to transmit oral herpes, as well as pass on bacteria.
Certain types of makeup are safe to share and don't need to be tossed.
For example, eyeliner that you sharpen before using again can be shared with a friend. But dip that sharpener in alcohol before you remove the outside layer of the eyeliner and after using it. Similarly, you can share lip liner as long as you can sharpen it after your friend used it and rinse it with alcohol before and after sharpening.
If it's a cosmetic that you use by pumping a container or squeezing a tube, such as foundation or primer, keep it.
5 Beauty Products to Toss After an Illness
Germs can remain on some products in your makeup bag even after you've recovered from an illness.
Lips products. After recovering from a cold, germs can stay on the product, potentially leading to reinfection.
Makeup brushes. If you use products that involve a makeup brush or sponge, use brushes or sponges that are disposable if you become sick. When you recover, toss them.
Eyeshadow, mascara and eyeliner. Toss these eye makeup products after a contagious illness. Pink eye or another infection involving the eyes means that all those products belong in the trash. In addition, germs from an illness, such as the flu, may contaminate those products.
At the first sign of illness, switch to using makeup you don't mind replacing or avoid using makeup altogether.
Cleaning Your Makeup Bag
Now that you've got your makeup bag cleaned out, what about the bag itself?
Cleaning your makeup bag depends on the material itself. If you have a plastic makeup bag, use cleaning wipes to cleanse the inside and outside.
Makeup bags made from cloth can benefit from a thorough wash. Either hand-wash or use the gentle cycle on your washing machine. Then let it dry in the air completely before you fill it up again.
There's a bonus to spring-cleaning your makeup bag contents and the bag itself. By regularly tossing your expired beauty products, throwing away shared makeup, and getting rid of products after an illness, you also declutter your cosmetics. And that makes room for experimenting with new products on a regular basis!
~Here's to Your Healthy Ascension!
Copyright 2022, AscendHealthy.com