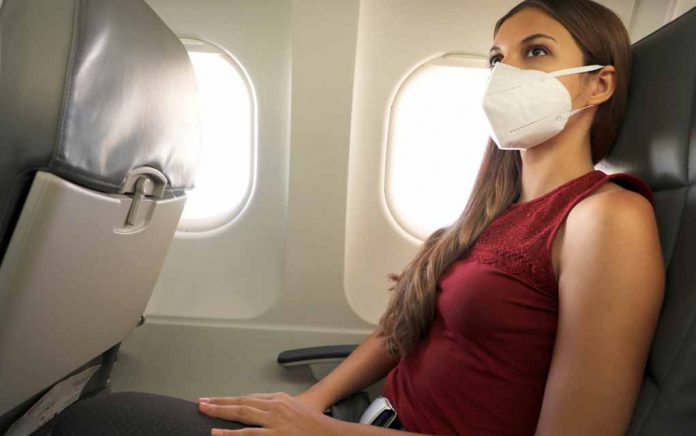 (AscendHealthy.com) – The United States has been moving as quickly as possible back toward business as usual, but the pandemic's death count continues to hold strong. According to the WHO, as of September 10, 2020, our country, alone, has seen over 6.5 million confirmed cases and over 195,000 deaths. The potential dangers are out there, but some of us can't avoid traveling any longer. Here are some ideas that can help reduce the risks.
Here's Your Guide to Traveling Again During the Pandemic.
On the Road
Travel never comes risk-free, but it's become far more complicated now that COVID-19 has joined the picture. No matter how prepared a person is, they're going to have to get uncomfortably close to more people than they'd like during the journey. Gas stations, airports, public restrooms, and other hubs can quickly become danger zones if someone shedding the virus has been there.
No method of travel is completely safe, but some may be less risky than others. Here are some considerations from the CDC:
RV rentals are a great way to reduce the need for bathroom stops and hotel stays, but they usually increase the number of times travelers need to stop for gas.
Traveling by car might require less gas, but it creates the added risks of public bathroom use and lodging.
Buses and trains may force travelers to sit closer than 6 feet from one another for hours at a time. They may have restrooms, but crowded lines and close quarters may allow for easy germ spread.
Airplanes pose similar threats, and passengers may need to sit in crowded terminals between flights.
Regardless of the travel method, minimize overall risks by staying diligent about hand-washing, avoiding touching surfaces and keeping as much distance as possible from other people. Jump on any reasonable opportunity to open a window or improve airflow, and keep your mask on as long as you're in a shared space.
Food and Lodging
Getting to the destination and back is only half the battle. There's also the question of whether hotels and other forms of lodging are safe, and the answer depends on each individual establishment. Call around before booking anything, and ask about the measures places are taking to keep their guests safe. Don't be afraid to ask about their cleaning protocols, contactless payment options and whether they require staff to wear masks. Some hotels have even switched to mobile room keys.
Other possibilities that may be less crowded include AirBnB and house rentals. Quality can vary greatly in these options — and again, there's no guarantee that owners will keep the place clean. Still, there are some great deals out there, and travelers might minimize travel exposure by choosing these alternatives.
Order room service or take-out delivery to avoid restaurants, and request no-contact deliveries. No room service? DoorDash and Grubhub might be able to help.
Safe travels might feel close to impossible right now, but there are ways to stay as safe as possible. Weigh the risks and benefits to every option, keeping ample distance whenever possible and minimize unnecessary interactions. Whichever options end up being right for you, we have one last bit of advice: Cancel your plans if you wind up sick. It's important to protect ourselves, but it's just as important that we protect one another as well.
~Here's to Your Healthy Ascension
Copyright 2020, AscendHealthy.com