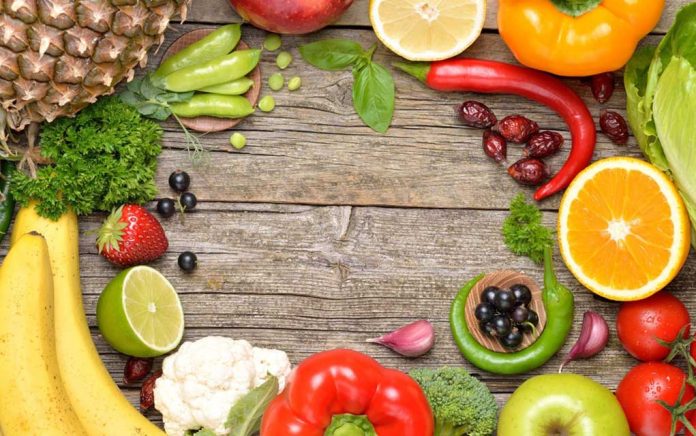 (AscendHealthy.com) – When it comes to optimal health, it's a good idea to look for vitamin-rich foods that can pack a solid punch! Vitamin C is especially important because it helps boost our immune systems, fights disease and combats stress caused by harmful free radicals.
We have a fruit suggestion that blows oranges away in terms of Vitamin C. Wondering where to start? Hint: It's not in the fruit section. Read more and learn where to find it.
Red Bell Peppers: A Great Source of Vitamin C
When loading up a salad plate, remember to pile on the peppers! With 152 mg of vitamin C, just one medium-sized red bell pepper greatly exceeds the recommended daily value of Vitamin C — which is 65 mg. It also has almost three times more than a medium-sized orange, which contains only 51 mg.
Thanks to its high vitamin C content, red peppers contribute to health in many ways, including:
Supporting proper night vision
Helping the body burn more calories during workouts
Boosting metabolism
Increasing collagen production as a building block for skin, blood vessels, ligaments, and tendons
Aiding in the maintenance of healthy blood pressure and heart rate
Helping to boost the immune system
Boosting iron absorption
Our bodies use vitamin C in countless ways, but unlike some other mammals, we cannot create the vitamin on our own. So consuming foods and drinks high in vitamin C is vital to our good health.
Loaded With Antioxidants
Antioxidants are vital in the war against free radicals to block the damage that they cause. The vitamin C in red peppers boosts antioxidant nutrients and may help reduce the effects of aging. Regular consumption of antioxidants might help to prevent the onset of some conditions such as heart disease, arthritis and some forms of cancer.
Other Benefits of Red Bell Peppers
In addition to vitamin C, red bell peppers provide a great source of both magnesium and vitamin B6. For those of us planning heavy workout routines, adding red peppers can help with muscle stamina to keep us on our toes! WebMD reports that B6, along with magnesium and zinc, may help boost muscle strength and improve the overall quality of sleep.
How to Eat Them
While the body maintains a small amount of vitamin C in reserve, we must replenish it. Red peppers can be an ideal source and are easy to incorporate into just about any meal. They are great additions to:
Omelets
Fajitas
A stir-fry
Chili and soups
To get the most health benefit from peppers, they need to be consumed raw. They can be chopped up and added to salads or enjoyed as a snack by themselves or with yogurt, Ranch dressing or hummus.
While red peppers can be served as both a fruit or a veggie, one thing's for sure: it's a superfood that could be on almost every menu! Whether it's enjoyed raw or cooked, adding it into your diet doesn't have to be complicated. It's a tasty, healthy choice everyone in the family might enjoy!
~Here's to Your Healthy Ascension
Copyright 2023, AscendHealthy.com