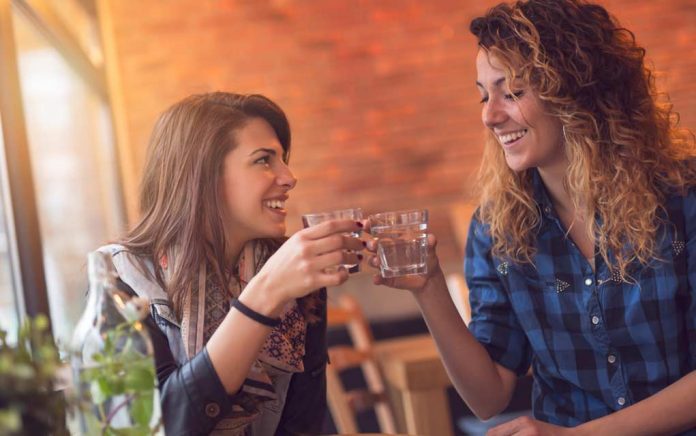 Fall Challenge Takes Nation By Storm — 7 Reasons You Should Join In
(AscendHealthy.com) – October can feel like a turning point for many people. For those of us living in the Northern Hemisphere, it comes alongside the onset of longer, darker days and a notable chill entering the air. Halloween decorations serve as gentle reminders of our place in the cycle of life and death. But the spirit of the season is all about renewal and rebirth, making October the perfect month to shift gears and take on a healthy new challenge.
Some people are choosing to face the whole of October without the help of any booze, and the results are anything but scary. Here's how they're doing it and how it's affecting their bodies.
What Is the Sober October Challenge?
People all across the Internet have been taking the Sober October Challenge. It began with the "Sober October" fundraising effort for Macmillan Cancer Support, with the proceeds going to the care and support of cancer patients all across the United Kingdom.
Participants pledge to make healthy choices and go alcohol-free throughout October, earning donations along the way. The process is as simple as signing up, setting a fundraising target and spreading the word among friends and family; even people who aren't willing to give up alcohol themselves can show their support by donating money to the cause.
People who are taking the challenge can share their sober antics on social media using #SoberOctober. So far, the effort has raised £3,100,995, or a little over $4,075,017, but even unregistered participants are making a difference simply by taking charge of their health. According to Healthline, the movement has grown well beyond the fundraising venture, with many people now simply opting in on the challenge independently of any organization.
The Benefits
Even a month without alcohol can lead to noticeable effects on a person's physical and emotional health. Check out these possible benefits of going alcohol-free:
The brain's structural plasticity improves in areas responsible for memory.
Numerous cancer risks begin to wane.
Sleep quality starts to improve.
Cardiovascular risks begin to drop.
Liver health may improve.
Abstaining from alcohol may promote weight loss.
It may also offer a clearer head and improved energy levels.
For many people, a month is just the tip of the iceberg; the longer the person goes without drinking, the greater many of these benefits become. MedicalNewsToday reports that many people realize after a 1-month experiment that they don't need alcohol to have a good time — and most also find their wallets far fatter for the effort.
Partying Sober
Some people might make the transition easier than others, but staying sober doesn't have to be dull. Practice laughing and goofing off without the need for a buzz. Sing karaoke like you don't care who hears. Challenge yourself to be adventurous and bold, despite having zero blood alcohol content.
Rock the mocktail. Here are some ideas:
Cucumber lemonade – Mix ¼ teaspoon finely chopped dill; 1 tablespoon each of agave syrup, lemon juice and lime juice; ¼ cup fresh cucumber juice and ¼ cup chilled club soda. Add ice and garnish with a sprig of dill and a thin slice of cucumber.
Lavender-citrus mocktail – Mix 3 ounces of fresh grapefruit juice, ¾ ounce lavender syrup, 2 ounces of chilled club soda and ¼ ounce grenadine. Add ice and garnish with sprigs of lavender and basil.
Coconut Tiki drink – Mix 1 ounce sweetened cream of coconut, 1 ounce each of heavy whipping cream and pineapple juice and 4 ounces of chilled real orange soda. Add ice and garnish with a pinch of nutmeg.
Sobriety in itself can be entertaining, as well. Watching other people drink is sometimes an experience all its own, especially if any friends become intoxicated enough to start making carpet angels or feel the need to lament every detail of their existential angst. Sit back, have a giggle and be glad it's not you down there, crying on the floor. Then, at the end of the night, offer to be the designated driver and feel good knowing everyone in your social bubble has a safe ride home.
The Sober October Challenge can be a fun way to switch up the Halloween season, and it might even be a little enlightening. Abstaining from alcohol doesn't have to be hard, and the health benefits can make it well worth the effort. Some people find they enjoy sobriety so much, they never go back to drinking again.
~Here's to Your Healthy Ascension
Copyright 2022, AscendHealthy.com