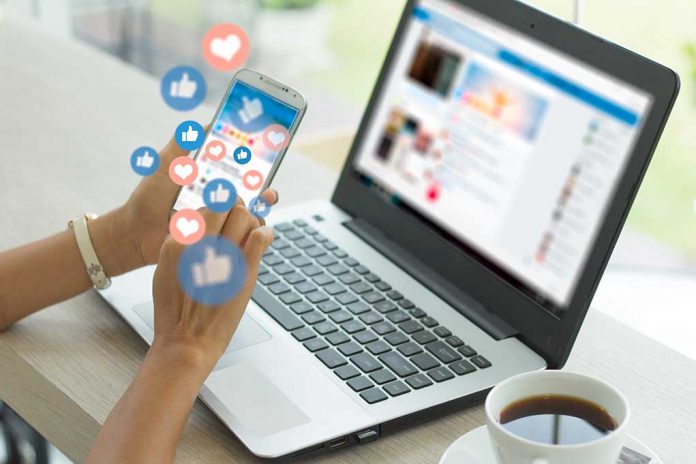 (AscendHealthy.com) – Many of us may not realize just how much time we spend on social media. We might assume our visits to Facebook, Instagram, and other interactive websites add up to just minutes a day.
But the statistics give us away. Those who live in North America average more than two and a half hours daily on social media. And with our use of YouTube, TikTok, and other networks growing rapidly, experts estimate we will devote 10 years of our lives to using these social media outlets.
We invite you to take a break from Facebook, Twitter, and even those cute kitten videos on YouTube to learn more about our social media usage. Plus: Check out our suggestions for healthy alternatives, including how to connect with friends without going online.
How Much Time Do We Spend On the #1 Social Media Site?
Facebook wins as the social media network where we spend the most time. And with good reason: A few clicks let us catch up with friends and family around the world, learn the latest news, and even get ideas for everything from crafts projects to cooking tips.
On average, we devote more than 35 minutes daily to Facebook and Facebook Messenger. With nearly 1.9 billion visitors per day, Facebook attracts more users 18 to 34 than any other age group.
How are we using our time on Facebook?
Online games allow us to play with friends regardless of where they live.
We can quickly learn what our acquaintances and family members are doing in real-time.
We may get recommendations for where to shop, which healthcare professionals to use, and even do-it-yourself projects (anyone know how to unclog a dish drainer?).
How Much Time Do We Spend On the #2 Social Media Site?
A picture's worth a thousand words. And that's where Instagram comes into play, coming in second only to Facebook among social media websites that attract the most time.
We devoted more than 38 minutes daily to Instagram so far in 2023. The network welcomes about 1.4 billion users around the world.
How are we using our time on Instagram?
We experiment with our photos, from collages to slideshows.
We record an estimated 250 million stories daily.
We create hashtags to help others find our special content, such as #cutepuppypics or #happybirthday.
How Much Time Do We Spend On Other Social Media?
Although Facebook and Instagram win for popularity, other social media networks are growing rapidly. From Twitter to TikTok, we enjoy experimenting with everything from short communications to viral videos.
How much time do we spend on social media other than Facebook and Instagram?
We spend more than three minutes per Twitter session.
We devote nearly 15 minutes to each Pinterest visit.
We visit YouTube for nearly 25 minutes daily.
We check in with LinkedIn for more than 15 minutes per month.
We average more than 45 minutes daily viewing TikTok videos.
We use WhatsApp for nearly 30 minutes each day.
We head to Snapchat for almost 30 minutes daily.
What Are Healthy Alternatives to Social Media?
In the world of social media, there's always a new app just one click away. Our desire to stay on top of the latest and greatest may make us hesitant to go offline.
But healthy alternatives to social media do exist, allowing us to stay in touch with friends and even make new pals without clicking on a single interactive website.
Rather than going online, we might benefit from one of the following options:
Volunteer: From cuddling kittens and cooing at kids to working at soup kitchens, volunteer opportunities may offer rewarding alternatives to social media. By inviting pals to join us, we might enrich our friendships by discovering common interests.
Create: We may associate crafts with children. But crafts projects for adults range from new ways to decorate our homes (macrame wall hangings, perhaps) to unique gifts for loved ones. Got a friend with enviable knitting talents? Pick up the phone and invite her over for a tutorial or even start a knitting group.
Exercise: Long hours in front of a laptop can take its toll. A new fitness plan may provide an anecdote to the eye strain and even depression that might result from hours spent on social media. Call a friend to join you, whether it's for a gym class or a hike. Note: Be sure to check with your healthcare team before changing your exercise routine.
Learn: Adult education classes might give us a chance to learn new skills, acquire a career-oriented credential, or just have fun. From taking that painting hobby to an advanced level to discovering the joys of growing herbs or learning to speak another language, adult school may open the door to a world beyond the computer screen or cell phone.
Discuss: Whether we've longed to join a book discussion group or wished we knew others interested in current events, local groups may provide a way to check off items on our life goals list. Invite that friend who just loves to talk along!
Learning how much we use websites like Facebook and Instagram might help us make healthy choices in how we spend our time. We have the opportunity to divide our day between social media and offline activities with friends like exercise. By achieving a balance between the virtual and real worlds, we may physically and emotionally enhance our health.
~Here's to Your Healthy Ascension
Copyright 2023, AscendHealthy.com