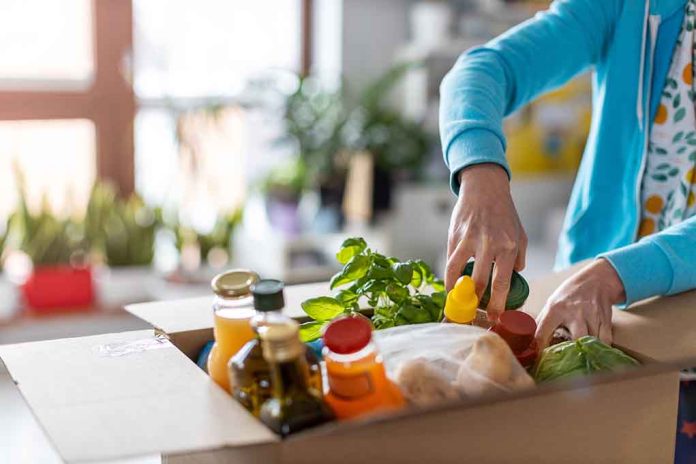 Stock Your Pantry EVERY Month When You Qualify For SNAP Benefits
(AscendHealthy.com) – If you're struggling to afford food for your family, you are not alone. With the price of groceries on the rise and supply chain shortages becoming more common, it's even more challenging to feed your family when you're on a budget. If you have a large family, it's an additional challenge. Fortunately, there is government assistance for low-income families in this situation: The Supplemental Nutrition Assistance Program (SNAP), also known as the food stamp program.
What is SNAP?
SNAP is a benefits program offered by the United States Department of Agriculture. It's run nationally, and you can get it if your household qualifies. If you're eligible for SNAP, you get an Electronic Benefits Transfer (EBT) card, which functions similarly to a debit card. With your EBT card, you can purchase eligible items at the grocery store, convenience stores, and even when you order groceries from Amazon online — a great benefit for disabled people on food stamps, or those who are short on time or spending a lot of time caring for their family.
Each month, your EBT card will get funds directly from the government. You can only use them where they're accepted, but again, most grocery stores, some convenience stores, and some online grocery retailers do accept it.
How Much Do You Get With SNAP Benefits?
The amount you receive for SNAP, should you qualify, depends on a number of factors. First, the program evaluates the size of your family and your income level. As an example, here are qualifying benefit amounts for October 1, 2021 to September 30, 2022. The amount reflects the monthly maximum you can get:
One person household: $250
Two person household: $459
Three person household: $658
Four person household: $835
Five person household: $992
Six person household: $1,190
Seven person household: $1,316
Eight person household: $1,504
Beyond that, every additional person in the household can qualify for $188 per month at most.
As you can see, this can be a major benefit for your budget. It's a real game changer for many low-income families in the United States.
How Do You Qualify For SNAP Benefits?
SNAP has nationwide availability, so you aren't limited by where you live in the United States. Benefits available, however, do vary by state. You'll have to contact your state agency to determine the specific eligibility in your state to get answers about whether you qualify.
Applications for SNAP are placed in an order of priority. Those with more need get bumped ahead. Because of this, some legal immigrants or college students may not receive benefits, even though they are in need. Your state's agency can answer your questions about whether you're eligible, and after you submit your application, you are notified about your qualification status within 30 days (typically).
What Can You Buy With SNAP Benefits and the EBT Card?
SNAP benefits are limited to going towards certain purchases — groceries that qualify. In some states, you might notice that you cannot buy "hot foods," or freshly cooked foods, with an EBT card, but you could order a cold sandwich from the deli and have that covered by SNAP. Look carefully!
Usually you can get basics with the EBT card, such as cereal, dairy products, fish, meats, fruit, bread, poultry, non-alcoholic beverages, snacks, vegetables, other similar foods. It's also worth noting that if you have a garden or would like to start one, your benefits may cover the purchase of seeds or plants if they grow food your household will consume. Whether you have a lovely rooftop garden in an urban environment, a community garden shared with neighbors, or space in your own backyard, this is one of the most cost-effective ways to use SNAP benefits.
SNAP will not cover items like alcohol, medicine, supplements, tobacco products, vitamins, or most live animals.
In Summary
Food is increasingly expensive for low-income Americans. Should you qualify, your family will get some relief on those costs with the help of the EBT card and the funds issued monthly. Contact your state authority right away to determine your eligibility.
Copyright 2022, AscendHealthy.com