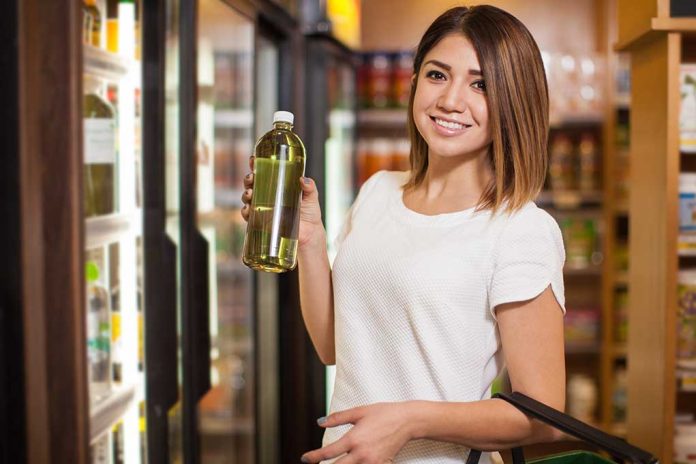 (AscendHealthy.com) – Chlorophyll water has been all over recent headlines, with media sources like Forbes and Huffington Post covering the craze. Multiple influencers have jumped on board, spreading the word about the green concoction across venues like TikTok and encouraging viewers to try it for themselves.
Some of us might remember the wheatgrass juice fad back in the 1990s when droves of people gagged down shot glasses of what tasted like freshly mowed lawn. The reasoning behind chlorophyll water is similar — as are the benefits and risks. We have the details.
Chlorophyll Water Defined
Chlorophyll is a pigment that occurs naturally in most plants. We consume small amounts of it every time we eat green veggies. Chlorophyll water contains a liquid called chlorophyllin, which comes from chlorophyll but is easier for the body to absorb. It dissolves in water, making it easy to drink — even if the taste is undeniably green.
Proponents have a long list of claims surrounding the drink, from improved skin health to detoxing and preventing cancer. Research doesn't back every claim, but this drink isn't all hype. Here's what we know.
Health Benefits
Among the claims, a handful of provable benefits from consuming chlorophyll do exist. Some of its most impressive properties include:
It's important to note that no supplement is a miracle cure. We can make positive steps for our health, but we all have individual variables that can sway our results. Always consult a doctor before starting any new regimen.
Risks and Considerations
Some people experience side effects when they supplement their chlorophyll intake. Diarrhea, intense stomach pain and changes in stool color are common. The effects of chlorophyll on pregnant/lactating women and their children haven't been studied, so pregnant or nursing mothers shouldn't supplement it. People with certain medical conditions, such as diabetes, liver disease or poor immune function, also shouldn't take extra chlorophyll.
Those who don't want to follow the fads can also increase our chlorophyll consumption by eating dark green vegetables. According to Livestrong, spinach, kale, collard greens, broccoli and asparagus all contain high amounts of chlorophyll. And yes, for all the old-schoolers out there, wheatgrass juice is another excellent source.
Chlorophyll water has some real potential benefits, but they probably aren't any better than what we'd enjoy just eating a good, balanced diet with lots of fresh, green veggies. Some people might find it easier to drink their antioxidants, and that's okay. As long as we're getting the proper nutrients — fad or no fad — what really matters is that we're taking steps to improve our overall health.
~Here's to Your Healthy Ascension
Copyright 2023, AscendHealthy.com