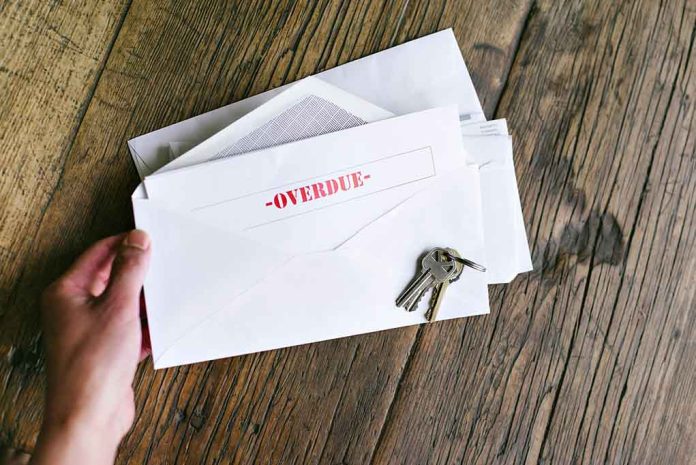 (AscendHealthy.com) – One of the most stressful feelings in the world is being behind on rent or not knowing how you're going to make the next rent payment. Times are tough for everyone, and if you're struggling, you're not alone. With so many Americans living paycheck to paycheck, most people are one emergency away from being unable to afford rent.
If you end up becoming evicted, it can be extremely hard to get housing again in the future. That's because many housing programs exclude people who have been evicted in the last three to seven years — as do most private landlords.
While some people have savings, retirement funds, or college savings funds to dip into, funds are usually limited, and there's only so much one can expect others to pitch and help, whether it's direct assistance from family, or a community's GoFundMe. Some of these programs are disappearing with the waning pandemic, while others are permanently established programs.
Here's what to do if you're not able to make rent.
Communicate With Your Landlord
Landlords lose a lot of money due to tenant turnover. When a tenant leaves, the unit typically remains vacant, and there are fees associated with doing background checks on new tenants, etc. They rarely want to evict a tenant who respects the property. If you have consistently paid rent and there isn't a reason to evict you, assume that your landlord wants to keep you there.
The key is to reach out to your landlord prior to missing a payment. The landlord might be willing to let you add the missed payment to the next four payments. They might also accept a partial payment and more money from your next paycheck. While not all landlords can help, this should be your first move if you realize you're not going to make rent.
Seek Emergency Rental Assistance (ERA) Programs
Emergency Rental Assistance outlasts dwindling pandemic-era programs. While every program has different requirements, most are there to help low-income households in particular. They want to help people who are not likely to have significant savings to cover an emergency.
Once ERA funds are distributed for a certain financial period, no more applications are accepted — so move fast.
Section 8 Housing
The Housing Choice Voucher Program, also known as Section 8, is a popular program and a boon to low-income renters across America. This program works by issuing vouchers that pay for part of your rent — directly to your landlord. You pay the difference.
What most people don't know is that you can apply for Section 8 to cover your current housing, so long as your landlord is amenable to the arrangement. Many landlords may choose this over eviction.
If your income is less than 50 percent of the median income in your county, there's a good chance you are eligible for Section 8 housing. That said, this program is notorious for having a waiting list, so depending on your area, it may or may not work in an emergency situation. Plus, those who are currently unhoused may have higher priority.
Nonprofits, Charities, and Community Action Organizations
If the other options don't work out, you can always reach out to local nonprofits, charities, and Community Action Organizations. They might be especially willing to help if you can show your situation is temporary — for example, if a veterinary emergency took some of your rent money.
These organizations may offer rental assistance, educational resources, or can work directly with you to find local government resources that meet your needs.
While it's a bad feeling to not be able to make rent, most of the time, it's not an impossible situation if it's just one missed rent payment. Reach out to the above resources for success and a path forward.
Copyright 2023, AscendHealthy.com