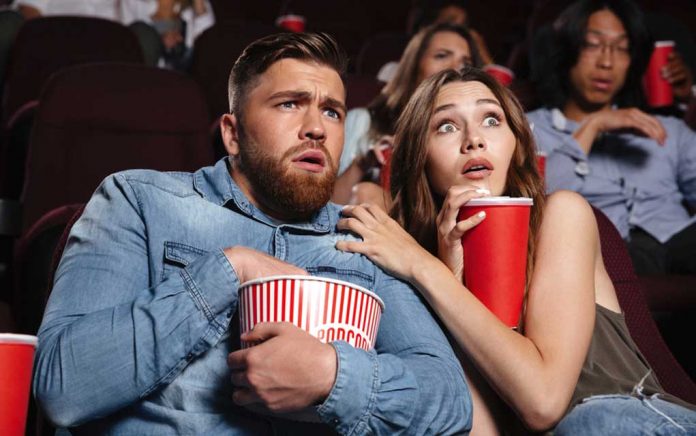 (AscendHealthy.com) – Do you remember watching your very first horror movie? Perhaps it was an oldie but goodie, such as Bride of Frankenstein or A Nightmare on Elm Street. Or maybe that first shocking film was an award winner as well as a nightmare inducer, like The Silence of the Lambs.
For many of us, that horror movie premiere whetted our appetites for more. Looking for a reason to rewatch your favorite frightening films? Keep reading to learn how these movies actually might benefit our health.
Research Uncovers 4 Reasons to Watch Horror Movies
Some scientists succeeded in combining thrills and chills with their research into scary films. The following studies give us four reasons to curl up on the couch and cue up a horror film:
Psychologists Offer 3 More Reasons to View Scary Films
Beyond those studies, psychologists and other health experts agree that watching horror movies may enhance our well-being. We might benefit from the joy of feeling deliciously thrilled by the suspense or even dive into our dark side.
Here are three psychology-based reasons to view scary films:
Energizing Endorphins: Viewing something shocking like a scary movie may switch on our fight-or-flight reaction. That response causes our levels of energizing endorphins to soar. We might feel recharged and invigorated after viewing a film like Psycho.
Experience Achievement: Like playing with fire under a chemistry teacher's supervision, we may enjoy viewing a frightening film within a safe place. We might even feel as if we've accomplished an adventure.
Explore Our Dark Side: Watching horror movies may allow us to probe our darkest thoughts safely. For example, we might identify with the timid flower store clerk in Little Shop of Horrors, enjoying the thrills and chills as he satisfies the terrifying hunger of the flesh-eating plant. Eeek!
Let's take a moment to shiver (in a good way) as we consider all these reasons to watch horror movies. From enhancing our immune systems to burning calories to helping us cope, scary films may benefit our minds and bodies. We just have one more tip: Don't forget the popcorn!
~Here's to Your Healthy Ascension
Copyright 2022, AscendHealthy.com