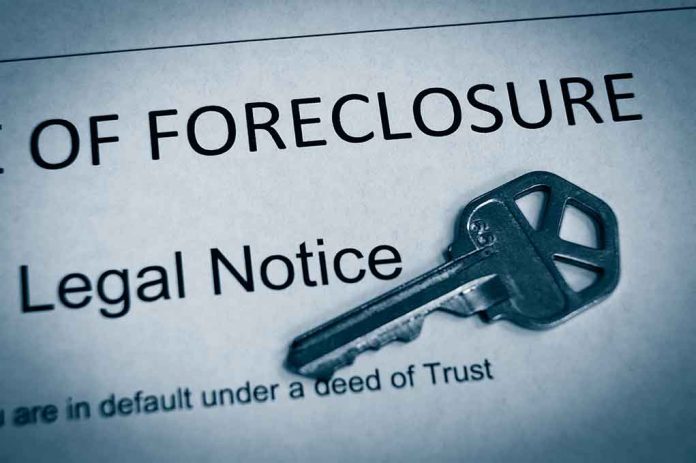 (AscendHealthy.com) – Are you hoping to save money on the purchase of a new-to-you home? If you're out of options or just want more home for the amount you're pre-approved to borrow, you may wish to consider purchasing a foreclosed home.
If a bank owns a foreclosed home and wants to be rid of it, they will be willing to part with it for much less than the actual value of the home. However, foreclosed home sales are on an "as is" basis, meaning you're buying the home without a full picture of what problems the house might really have, and how much those issues could cost you to fix. For example, what if you have a defunct, leaking septic tank buried in your yard, and you have to have it removed just months after you purchase your foreclosed home? If you purchased your home as-is, you'll be responsible for that cost — on top of your mortgage payment and usual bills.
This is why foreclosed homes can be a deal, but should also come with the warning caveat emptor, meaning buyer beware!
Foreclosed Home: What Is It?
A foreclosed home can come to market via several situations, but the actual "foreclosed" classification is determined by the state as well as where the home is in the process of foreclosure. Usually, a bank forecloses on a home after a buyer doesn't make payments on it for 3-6 months. Depending on the state, this may or may not need to go through a judge.
A foreclosed home gets listed on the market for one or more of the following situations:
The bank and homeowner made an agreement to sell the house, and the proceeds of the home sale go towards the mortgage principal.
The bank has possession of the home because the homeowner has signed it over.
The bank got a winning bid on a home at a foreclosure auction.
A state or local taxing authority has come into possession of the home because the homeowners failed to pay taxes.
Buying a Foreclosed Home: What Can Go Wrong?
If you're purchasing a foreclosed home that went into foreclosure because the former homeowner couldn't pay the mortgage, it's likely that they could not afford to keep up with other household maintenance, either. While they may not have wished to neglect upkeep of their home, it happened due to lack of funds. This could result in water leaks, hidden damage, or poorly patched damages.
Additionally, the bank may have come into possession of the home while it was empty, and it may have sat for several seasons without proper winterizing or other weather-related adjustments that could result in damage if not performed.
A former homeowner may also feel angry or otherwise emotional over the prospect of losing their home. As a result, they might pour toxic chemicals in the drains or put holes in the walls. These risks are especially prevalent in homes purchased during auction sales, as you won't get the chance to inspect the interior of the home prior to purchasing it.
You could also face back taxes on a home. Unless your paperwork with the bank says otherwise, you'll owe any taxes inherited along with the home.
How Can You Avoid Problems When Purchasing a Foreclosed Home?
If possible, avoid purchasing at auction. Instead, make sure you can get a $300-$400 inspection — well worth it when you consider how much it could save you in repair costs. An inspection will reveal problems and damage, including issues with the HVAC system. You can also see if taxes are owed on the home by hiring a title search company to check for you.
If you can't see inside the home or have a full inspection, you should check out the neighborhood and assess the condition of the home from the outside.
While buying a foreclosed home can be a risk, it can also be a great reward, instantly worth more than you paid for it as soon as it is yours.
Copyright 2022, AscendHealthy.com