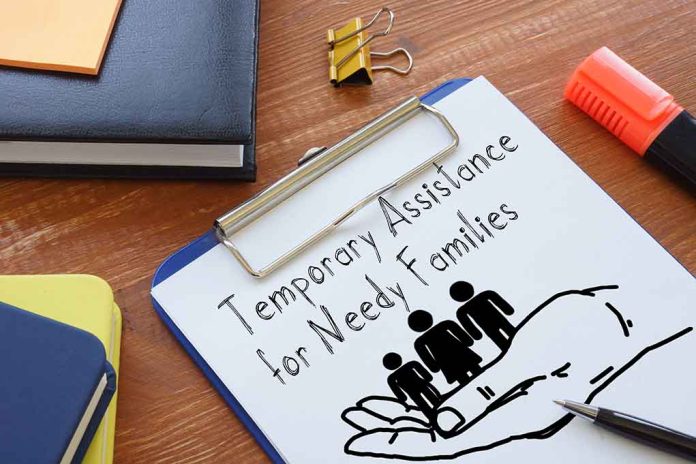 TANF: Facts EVERY Household Should Know
(AscendHealthy.com) – If you're experiencing rough financial times, you may wish to consider the Temporary Assistance for Needy Families Program (TANF). You're not alone if you find yourself in dire financial straits — 37 million other Americans share your plight, qualifying as low-income.
Fortunately, the government has programs in place to address poverty level problems, including aid for those who are in immediate need of temporary housing. If you're about to become unhoused, cannot afford rent imminently, or are attempting to flee an abusive situation with our without one or more children, Temporary Assistance for Needy Families may be an excellent benefit for you.
What is Temporary Assistance for Needy Families?
Temporary Assistance for Needy Families is a program founded in 1996. Its purpose is to give financial aid to households meeting stringent requirements for eligibility. It's focused on families, helping single parents, married couples, and households with grandparents.
You can use Temporary Assistance for Needy Families in addition to housing subsidies like Section 8, food stamps (SNAP), child care service assistance, and more.
When Congress created TANF, its purpose was expressed: aid families and individuals with low incomes and limited resources. States receive TANF funding via block grants and they are required to use these funds to help applicants who meet the eligibility requirements with education, job training, childcare, and healthcare initiatives.
How Do You Qualify for Temporary Assistance for Needy Families?
You can possibly qualify for TANF if you meet one of the following:
Children: You're under 18  (or you are a full-time student at 19); you're pregnant or have given birth in the last year; have lost one parent, have lost another immediate family member; have lived away from parents for over six months as a result of parental separation or divorce.
Adults: If you're over 18, you should meet multiple conditions: You're a citizen of the United States or a legally qualified resident; you're underemployed or unemployed; you have an extremely low income source; you reside in the state where you're applying for the benefits.
TANF disqualifications include: convicted felon; refusing to work when work is available; being on probation or having a parole violation; dodging child support; falsehoods in application; have already received TANF for five years cumulatively. TANF is work-based, so it won't apply to you if you're age 60 or older, get disability benefits from the Veterans Administration (VA), are caring for a child under a year of age, or you already get Supplemental Security Income or Social Security Disability payments.
What Will TANF Provide to You and Your Family?
TANF covers a range of financial help to families in need. The first goal is to cover basic necessities: utilities, medical costs, transportation costs, food, shelter and emergency expenses. You can also get transitional assistance, which is there to bolster you to avoid your enrollment in more costly social programs. You can get help with language learning, rehabilitation, post-secondary education and GED prep, as well as vocational training.
TANF can als assist you if you are facing mental illness, domestic violence, danger of becoming unhoused, substance abuse, and more. This is important to note as other programs are not necessarily available to those dealing with substance abuse and addiction.
TANF Application Process
To apply for TANF, you'll want to head to the Department of Human Services website. Once there:
Click Apply Now
Provide your information
Review all answers and submit an application
You can also apply by phone on a state-by-state basis, and your local DHS office can provide you with assistance in filling out the paperwork.
TANF is a lifeline for individuals and families facing major struggles. With the help of TANF, many have been able to escape dangerous situations, retain housing, and get money for public transit to work. Start the process as soon as you need help.
Copyright 2022, AscendHealthy.com