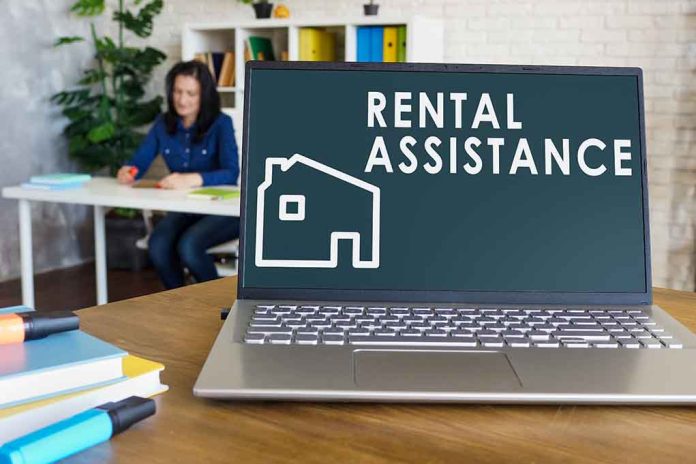 Money Troubles? Get Help Fast With These Programs
(AscendHealthy.com) – Going through a troublesome time financially? Finding financial support in tough times might be easier than you think. If money problems are causing you overwhelm, you're not the only one: the American Psychological Association (APA) estimates that at least 72 percent of Americans feel major money stress at at least one point in their lives. The pandemic has heaped more stress onto that, in addition to the psychological factors and health issues also brought on by the pandemic. Many are still recovering from financial losses and tough times during the pandemic… and if that's you, you're not alone.
You might be worried about finances due to job loss, unsteady income, unexpected emergency expenses, or other unforeseen circumstances, such as a major medical issue or death of a family member. Fortunately, there are ways to get through this; there is help available for you when you are struggling financially.
Get Financial Assistance With These Government Tools
While it's great that there are many government assistance programs for people in financial crisis, it's a tall order to review all available options, especially if you're doing so alone or without the support of family members or a social worker / case manager. Fortunately, Benefits.gov is a one-stop-shop for your financial assistance needs. Here, you can browse benefits one at a time, or take a look at the Benefits Finder to find assistance in particular areas such as healthcare, housing, or childcare.
The Benefits Finder function lets you describe your situation so you can get matched with appropriate assistance opportunities. You do this by filling out a form with your details. If the Benefits Finder finds you match programs, it will deeply them. However, this is just a start: you need to apply to each program individually to ensure eligibility.
You can browse Benefits.gov to check out programs available by agency or category. You can find programs that assist in the following areas:
Grants
Loans
Retirement and Social Security
Veteran Benefits
Active Duty Military Benefits
Refugee and Immigration Assistance
Public Utilities
Housing
Food and Nutrition
Training and Education
Disaster Relief
Family Services
Financial Assistance
Medical and Healthcare Assistance
What Common Benefits Might You Get?
While there are hundreds of programs available on Benefits.gov, here are the best funded and most frequently used. Consider starting here depending on your situation.
Child Tax Credit: Got a child under 17 years of age? This federal tax credit reduces what you owe by $1,000 per child.
Unemployment Assistance: Have you lost your job? You may be eligible for unemployment assistance, but several factors (including state of residence) influence this.
Disaster Relief: You can get disaster relief loans if eligible. This happens most frequently when a natural disaster has caused a state government to declare a disaster. In this case, the Small Business Association is your best bet, as it can offer loans to small businesses affected by disasters.
Food Stamp Program: Now called the Supplemental Nutrition Assistance Program (SNAP), food stamps are meant to ensure families get nutritional food despite a low income status.
Medicaid: State, county, and federal government authorities provide Medicaid programs for low-income residents. You must meet income requirements to qualify.
Low-Income Energy Assistance Program (LIHEAP): LIHEAP addresses the concern of rising home energy costs, assisting low-income families with those costs. The government understands it is necessary to keep cool in the summer and warm in the winter, as this also reduces public safety risks and health emergencies.
No matter what type of financial difficulty you face, if your situation is crucial, there is likely help available for you, including special help for families with children and senior citizens. Head to Benefits.gov today to see what kind of help you can get.
Copyright 2022, AscendHealthy.com