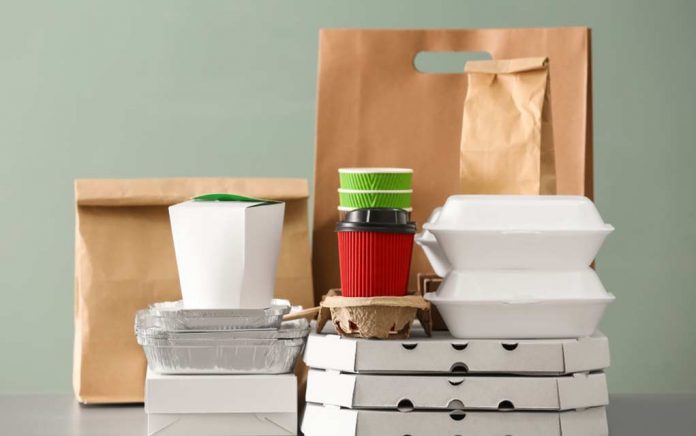 (AscendHealthy.com) – Tired of trying to make sense of mealtime every night? You might have looked into getting take-out, only to worry about safety issues. Or maybe you just want to get a few groceries delivered so you can expand your menu while avoiding the store. We have some safety tips that can help you feel safer about ordering take-out and other deliveries during the COVID-19 pandemic.
Use These Take-Out and Delivery Tips During the Pandemic.
Is Take-Out Safe?
According to the FDA, you can't contract COVID-19 through the gastrointestinal tract. This means you probably won't catch it by eating food that's been exposed to the virus. There are also strict food safety guidelines that haven't changed, which limit the possibility of food contamination. Simply put, the take-out food itself probably shouldn't be a major concern.
The biggest risk of getting take-out is the people who you come into contact with during the process. Make sure to specify a "no contact" delivery to optimize your protection. If you're picking up, see if curbside pick-up is an option.
Be aware that the food containers and bags could also be an issue. A recent study determined SARS-CoV-2, the virus that causes COVID-19, remained detectable on cardboard for up to 24 hours and on plastic for 72 hours. It may be possible to catch the virus by touching an infected surface before touching your eyes, nose or mouth. On the chance that your food's packaging has been contaminated, transfer all take-out into new containers as soon as you bring it in, being sure to wash your hands thoroughly after disposing of the old packaging.
Groceries and Other Deliveries
The FDA recently issued a special set of recommendations for people working in retail and food delivery to help ensure the safety of workers and consumers alike. Employees are to monitor themselves for virus symptoms, taking extra measures like pre-shift temperature readings if any coworkers have fallen ill. They also must wash their hands and wear gloves before handling any ready-to-eat foods — no exceptions — and practice proper social distancing. These measures in themselves should help to reduce transmission.
Similar to when you're getting take-out, see what options are available to reduce your contact with delivery workers. Further protect yourself by sanitizing all sealed containers and repackaging what you can't sanitize. Make sure your disinfectant is certified by the EPA to kill COVID-19 and remember to wash your hands after handling all groceries and bags.
Go ahead, order delivery and take-out. You deserve the break. As long as you're safe about it, the risks should be low — and restaurant owners will greatly appreciate your business.
~Here's to Your Healthy Ascension!
Copyright 2019, AscendHealthy.com