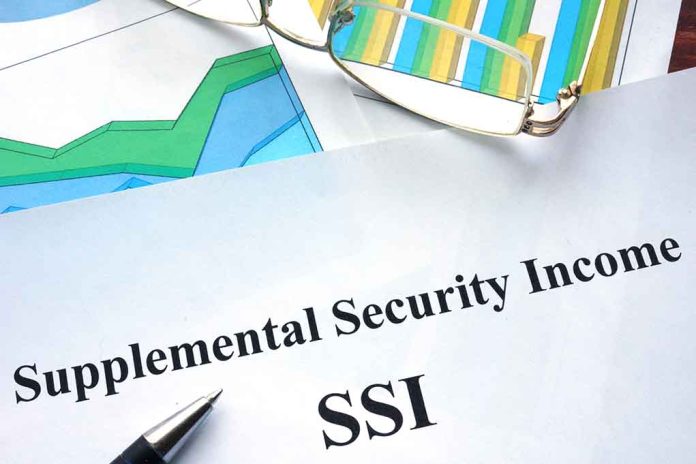 (AscendHealthy.com) – The US federal government provides Supplemental Security Income (SSI) to individuals who are elderly, blind, disabled, or have few assets and little income. This money guarantees that some 10 million people every month have at least a minimal income. Congress created the SSI program in 1972 to replace a hodgepodge of state grants for the disabled and elderly. One of the issues facing retirees was that they were not eligible for social security, or their benefits were not enough to live on.
The majority of SSI recipients are between the ages of 18 and 64—these individuals are blind or disabled in some other way. The elderly (people over 65) only make up about 25% of this population.
What is Supplemental Security Income?
Many people get confused when it comes to social security and SSI. Social security is a retirement program that you pay into during your working years; when you retire you get monthly income from those contributions.
SSI benefits are not based on your or a family member's work history and payments into the fund; it is financed by US taxpayers.
Benefits are paid via direct deposit the first of the month.
Other Benefits You May Receive with an SSI Application
Both the federal and state governments have other programs in place for SSI recipients.
Medicaid
If you qualify for SSI, you may also be eligible for Medicaid through your state. Medicaid pays for health care costs—doctor and hospital visits, prescriptions, lab work, and other expenses. The program is administered by both the federal and state government. If you are a child, pregnant woman, or low-income adult, you automatically qualify for Medicaid. In some states, an SSI approval  automatically qualifies you for Medicaid,
If you are eligible for Medicaid, your state will pay your Medicare premiums if you are over 65, and offer additional prescription drug assistance through the Extra Help for Medicare plan. This helps with copays, premiums, and deductibles.
SNAP
SSI recipients may also qualify for food assistance from their state. In some states, an SSI application also covers food assistance. This program, called SNAP (Supplemental Nutrition Assistance Program), issues debit cards to recipients that they can use to buy groceries at approved retailers. These retailers include regular grocery and big box stores, some convenience stores, and some restaurants.
Unlike SSI benefits, SNAP deposit dates differ by state, but you will get the funds the same day every month.
How Do I Qualify for SSI?
US citizens and qualified aliens are eligible for SSI benefits. Non-citizens must be permanent residents (have a green card) or meet certain asylum and refugee criteria. Here are the other standards you must meet to be eligible for benefits.
Be 65 years old, blind, or disabled
Have limited income, assets, and other resources
Live in the US, including the District of Columbia, or the Northern Mariana Islands
Reside in the US for a complete calendar month or 30 or more consecutive days
What documents do I need to provide?
You will be required to document the information on your application for SSI.
Income (social security, pensions, anything of value you receive from others)
Assets (things you own, like stocks, bonds, and bank accounts) Personal property, like your car or furniture, is not included, nor is your home). A single person's assets can't exceed $2000, and a married couple is limited to $3000 in assets.
Medical standards
For individuals over 18, the medical standard for disability is based on severity and life expectancy. Financial considerations are not part of the qualification process for disability SSI.
The medical standards for disability are generally the same in both programs for individuals age 18 or older. For children from birth to the attainment of age 18 there is a separate definition of disability under SSI. The medical standard is based on the severity of your disability; financial need is not considered at this step in the eligibility process. Per the Social Security Administration (SSA), a disability is defined as
the inability to engage in any substantial gainful activity (SGA) by reason of any medically determinable physical or mental impairment(s) which can be expected to result in death or which has lasted or can be expected to last for a continuous period of not less than 12
If the person applying is a child under 18, the disability must be expected to last for at least one year, or result in death.
The SSA recommends that you apply for SSI as soon as you become disabled as the waiting period is between 3 and 5 months.
How Much Can You Get?
SSI benefits have increased in 2023 with the same cost-of-living increases that social security recipients get—8.7% annually. Benefits are not the same nationwide; some states may add money to the federal benefit. If your family has other income sources, you will receive less.
The baseline benefits for 2023 is $914 for an individual and $1,371 for a couple.
How Do I Apply for SSI?
You can apply for SSI benefits at https.ssa.gov/benefits/ssi/start.html. You start by requesting an appointment. This takes 5 or 10 minutes, and you don't need to have any documentation to start the process. Here's the information you'll need.
Name (of the person you're applying for)
Date of birth
Social security number (if applicable)
Mailing address and telephone number
An email address is optional. If you are applying for someone else, they will also need your name and contact information.
Once all this information is in the system, a representative will schedule an appointment within 7 to 14 business days to help you apply.
You'll complete the online form on the SSA website. This should take about an hour. You will also be asked to grant permission for the SSA to contact doctors about disabilities.
You can also apply by telephone, at 1-800-772-1213 or TTY 1-800-325-0778, or at a local SSA office. If you are applying because you are over 65, you must apply by phone or in person.
Copyright 2023, AscendHealthy.com