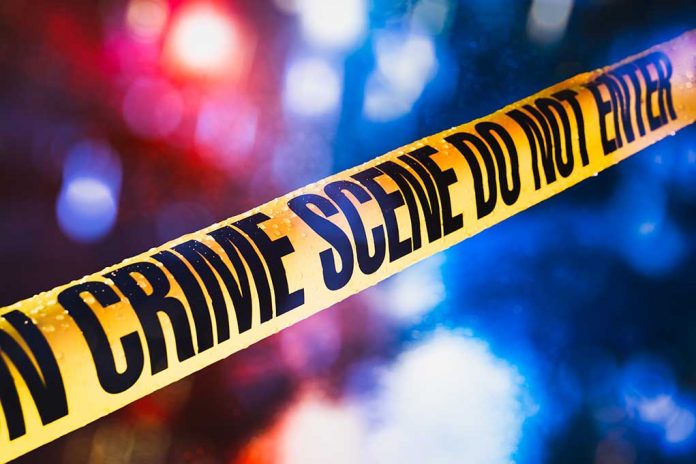 (AscendHealthy.com) – Thoughts of summer often bring images of swimming pools and beaches, road trips and family picnics. Who doesn't enjoy a little fun out in the sun? More people out and about means more opportunities for pickpockets and other types of thieves to cut our fun short, so it's important to be aware of the risks. Here are a few tips that might help.
Too Good to Be True
The Federal Trade Commission warns that "prize" vacations and similar scams are on the rise. Fake vacation home rental listings are also becoming increasingly common, according to Consumer Reports. Such ads often look too good, with massive discounts for the locations or amenities they offer — a reliable red flag.
At best, these fraudsters take their victim's money; at worst, they steal credit card or identity information. Stay protected against these types of con artists by booking rentals through reputable companies like Airbnb or Expedia and paying by credit card, which can offer certain safeguards against fraudulent activity.
Rental Car Woes
According to a news report by Cleveland19, now that people are getting out more, rental car shortages are affecting travel. As a result, scammers are putting up mock car rental websites and fooling consumers into booking vehicles that don't exist. Many will find ways to convince customers to pay by gift card or some other unsecured means — another red flag.
Even legitimate rental car companies may try to nickel and dime their customers in unfair ways. According to AARP, to reduce the chances of seeing extra charges:
Ask for costs to be itemized, and look over the list before taking the car.
Contact personal car insurance carriers about protection for rentals rather than agreeing to the rental company's ridiculous coverage fees.
Go over every inch of the car for scratches and dings; don't forget to examine the windshield for tiny cracks that might quickly grow into large problems. Be just as diligent during the return inspection. Take pictures both when receiving the car and right before turning it in.
Fill the gas tank when returning the car. Returning the car with the tank empty or short on gas could incur the risk of paying as much as $9.29 per gallon for the rental company to fill it up. Don't agree to pre-pay to fill the tank, either — the price will still be inflated.
Keeping Your Home Secure
Leaving home unattended can open the doors to robberies and even the potential for squatters. EHS Today recommends setting lights on timers to make the place look occupied and asking someone trustworthy to check in regularly. If the house has a security system with cameras, see about remote viewing options; many now sync to phones and other personal devices for real-time monitoring.
Refrain from posting about trips on social media until it's over to keep from inviting trouble. Country Club Hills Police Department also advises people to call local law enforcement to ask for extra neighborhood security when possible. Have the post office hold all mail or have someone bring it in daily. Make sure all doors and windows are locked and all valuables are stashed out of sight. Motion sensors on outdoor lighting may also help deter prowlers and keep properties safer.
Safe Travels on the Road
Summer travel, whether it's down the street or across the state lines, can invite trouble of its own. The National Highway Traffic Safety Administration recommends getting a thorough vehicle inspection and taking care of any routine maintenance before hitting the road. Make sure to carry emergency supplies, such as a flashlight, first-aid kit, blankets, food and water, in the trunk. Keep jumper cables, roadside flares, a lug nut wrench and a jack along with a spare tire, just in case.
No matter where it's parked, always lock car doors and store valuables out of sight to deter theft. Never leave children or pets in unattended vehicles.
Bicyclists and pedestrians need to know local sidewalk and passing laws. They should follow basic safety precautions, such as securing shoelaces, using sun protection, staying hydrated and being aware of traffic. Bicyclists should wear helmets and ensure all gear stays in good repair. Always secure back tires with bike looks to keep bicycles safe from potential thieves.
Personal Safety Tips
While traveling or visiting destination spots, protect purses and wallets by keeping them visible and securely closed. Store wallets and phones in front pockets, which are harder to pick. At restaurants, keep purses on laps or the floor, between the feet, rather than hung on the backs of chairs. Keep hotel room doors locked and valuables stashed in safes. Never invite strangers into the room and travel in groups to increase individual safety.
Summer's a great time to let loose and let go of our worries, which can make us prime targets for thieves. We can stay a step ahead, but that means staying proactive. Be aware of the threats to reduce the chances of getting taken for a ride and ruining a good time.
~Here's to Your Healthy Ascension
Copyright 2021, AscendHealthy.com