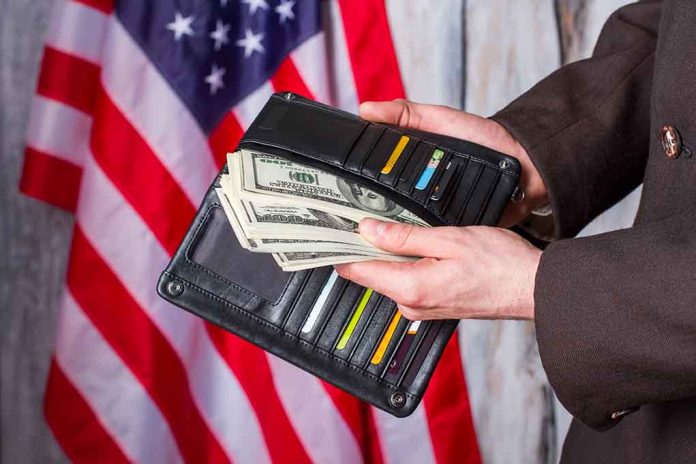 (AscendHealthy.com) – The last few years have been pretty rough — a pandemic, resulting job losses, persistent inflation — but there's been one silver lining: the stimulus checks the US government provided so that we could spend money on what we needed while keeping the economy going. To recap, most Americans received three separate and much-needed stimulus payments: a $1,200 check in April of 2020, a $600 stimulus check in December of 2020, and lastly, a $1,400 check in March of 2021.
While multiple grassroots movements have attempted to get Congress to continue stimulus payments in the face of continuing hardship, Capitol Hill hasn't prompted any real action or response.
The expanded Child Tax Credit has also expired, which has made the lack of a stimulus check even harder to endure for working families. The Child Tax Credit is pandemic-era relief that provided families with $300 each month for each child they had at home (under the age of 17). While the IRS still includes the Child Tax Credit deduction, this expansion is no longer active, and it is sorely missed among families that received it.
There aren't any federal stimulus checks coming in 2023, sadly. However, some states are distributing stimulus funds in 2023.
What to Do Without Stimulus Money
If you found yourself in special need of stimulus money to make ends meet, you might qualify for some other programs. There are state and federal assistance programs for families who are still working to recover from pandemic losses.
You may be eligible for one or more of the following programs:
Supplemental Nutrition Assistance Program (SNAP)
SNAP, formerly known as food stamps, is available to families and individuals in need. It's a federal program, but administered state-by-state. The majority of SNAP recipients are families that include children, and about 30 percent of the families receiving SNAP benefits have disabled family members or adults 60 years of age or older. To get SNAP, you need to:
Be a citizen of the United States or a documented non-citizen
Have no more than $2,750 in assets (that includes cash and bank accounts) or $4,250 if a family member is over 60 years of age or disabled
If you are a non-citizen:
You must have lived in the US for 5 years or longer
You have to receive other assistance or disability benefits
Be under 18 years of age
Application instructions vary state by state. Check online for more information.
Temporary Assistance for Needy Families (TANF)
TANF is a federal program. It's run by the Department of Health and Human Services (DHHS), but each state administers it separately. The goal of TANF is to promote self-sufficiency for low-income families. TANF allows monthly financial benefits and other services. To get TANF, you must:
Be a citizen of the United States, or a documented legal or qualified alien
Earn a very low income and be underemployed or unemployed
Be 18 years of age or younger while being head of household
Be pregnant
Have a child under 18 years of age
You can learn if you qualify and apply through the DHHS website by clicking on your state.
Section 8 Housing Vouchers
If you're having a hard time securing housing, Section 8 might be the right program for you. Offered through the Department of Housing and Urban Development, you can get into safe and sanitary housing if you are low income, elderly, or disabled. These vouchers pay 70 percent of your rent at a qualified location such as a place you independently find or in subsidized housing.
To meet eligibility:
You should be a US citizen or non-citizen with qualified immigration status
Your family income should not exceed 50 percent of the metro area or county where you live
The HHS website can assist you further, but to apply for rental subsidies via the Section 8 program, your local Public Housing Authority (PHA) should help.
Copyright 2023, AscendHealthy.com