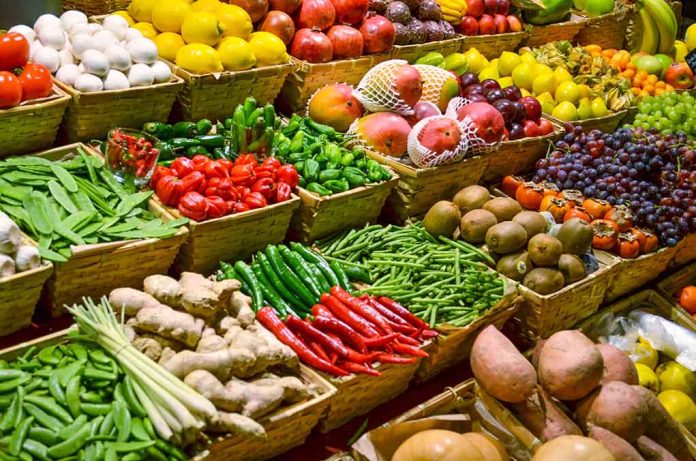 (AscendHealthy.com) – Low-income individuals and families have suffered the most due to the economic conditions of the pandemic. Households with senior citizens have felt it most of all. With a bevy of evidence to support the benefits of improved nutrition, food assistance programs have changed rapidly to keep up. Studies have also revealed the economic benefits of helping every citizen access enough food with nutritional quality, as the health benefits save lives and money.
Disabled and low-income seniors really depend on these programs. Without them, they can't get nutritionally balanced food. This financial assistance helps older adults and allows them to forget about skipping meals. These food assistance programs help them improve their health and the effectiveness of their medications.
However, even with food assistance programs available, too few of them apply. Only 2 of 5 eligible seniors are enrolled in the Supplemental Nutrition Assistance Program (SNAP, formerly known as food stamps). That means the majority of adults who qualify are missing out on a major benefit.
Why Seniors Should Consider Food Assistance Programs
Food assistance programs help elderly people stay healthy and fed, but they also have other benefits:
Prevention of poverty and hunger: Per the National Council on Aging (NCOA), over 15 million seniors earn below 200 percent of the federal poverty line. Food assistance is critical for this underserved population.
Independence: Everyone values their independence, and with food assistance programs, seniors can hold onto their independence longer. They'll receive more support networks and get more interaction in their communities once they start participating.
Immediate help: Food assistance programs have more immediate impact than any other benefit offered to seniors when economic downturns occur. In the face of rising inflation and an oncoming recession, these programs are critical to seniors' health.
Self-sufficiency: Along with independence, everyone values their ability to be self-sufficient. Seniors can meet their nutritional needs without the help of family members and friends. They can be more productive and healthy.
Natural disasters: Food assistance programs are also there to help during times of national disasters. These programs make sure seniors are taken care of during the most difficult of times.
Food assistance programs allow seniors to enjoy proper nutrition, companionship, and financial stability in everyday circumstances, and in the face of natural disasters and economic difficulty.
6 Things Seniors Should Know About Food Assistance Programs
Although the government does what it can regarding food assistance program outreach, many seniors remain uninformed about the benefits. Here's an overview:
Seniors get $105 on average in SNAP benefits: Would $105 help most seniors with their groceries? Certainly. This is nothing to skip out on.
SNAP responds quickly to recessions: When people were struggling in 2021 due to the pandemic and the poor economic climate that resulted from it, SNAP helped over 41 million low-income Americans access nutritious food.
Many seniors don't use medical deductions — but they should: SNAP offers a medical expense deduction for most seniors over 60 years of age. Right now, only 16 percent of older adults take advantage of this.
Green card seniors can participate: Food assistance programs are not just for citizens. Lawful permanent residents (green card holders) may also apply for the program. A senior needs to fulfill just one of several requirements to be qualified.
Seniors can save on healthcare expenses with SNAP: Seniors who get nutritious meals have fewer health problems and complications with medication. To improve health and save on healthcare, seniors should participate in food assistance programs.
Isolation is a problem for SNAP beneficiaries: Seniors on SNAP often experience isolation, but SNAP assistance can help them obtain a balanced diet — and time away from home at the grocery store.
There are multiple food assistance programs available to seniors, including the Commodity Supplemental Food Program, the Senior Farmers Market Nutrition Program, SNAP, and the Emergency Food Assistance Program. Many of these programs are meant to be used in concert. If you or a senior in your life isn't taking advantage of food assistance programs, know that seniors should! Food assistance programs extend lives and encourage healthy habits in seniors.
Copyright 2023, AscendHealthy.com