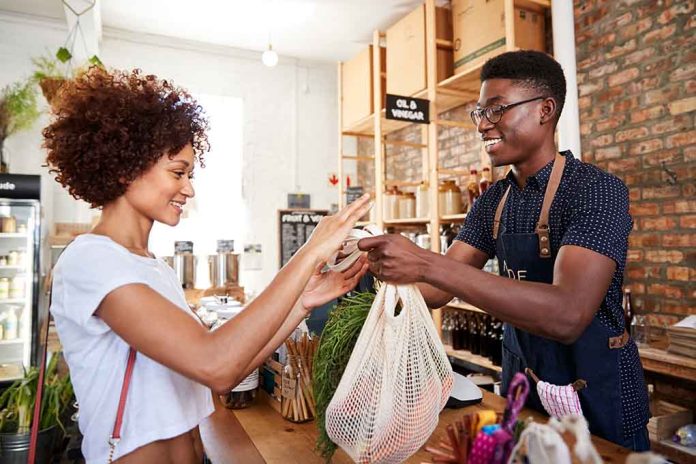 (AscendHealthy.com) – Natural disasters strike quickly and sometimes unpredictably, leaving many logistical challenges in their wake for individuals and families who survive. If you've survived a natural disaster, you understand the types of disruption it causes.
Most areas in declared natural disaster zones experience days, weeks, or months of major disruption: limited or no electricity, roads not cleared, unsafe conditions, and no way to work without cleared roads or stable internet access.
What is D-SNAP?
Even if you don't qualify for the Supplemental Nutrition Assistance Program (SNAP, formerly known as food stamps), you could still qualify for something called D-SNAP following a natural disaster. D-SNAP stands for the Disaster Supplemental Nutrition Assistance Program.
D-SNAP benefits are available to those who have suffered financial setbacks following a national disaster. It has to be after the president issues a declaration of Individual Assistance and the state is approved to provide it.
Do You Qualify for D-SNAP?
If you don't normally qualify for SNAP, you could still qualify for D-SNAP. Qualification is based upon whether you've incurred any of the following expenses related to the disaster:
Repairs to home or business
Cost of temporary shelter, such as motel
Costs incurred to evacuate or relocate
Personal injury or funerary expenses resulting from the disaster
Delay in receiving pay, termination of employment, reduced wages, and lost income as the result of the disaster
Loss of food in the disaster (flooding, food goes bad in refrigerator without electricity)
If you have already qualified for SNAP benefits, it's likely that you can receive additional assistance from D-SNAP if you have not exceeded certain maximums. If you lost food that you purchased with SNAP money, you can likely qualify for money to replace it.
D-SNAP: How It Works
Those who qualify for D-SNAP receive benefits similar to standard SNAP recipients. If you qualify, you'll get D-SNAP benefits via Electronic Benefits Transfer (EBT), which is a card that functions similar to a debit card. You can use it at approved stores and retail businesses.
While you can't use the EBT card to purchase medicine or personal health items, there are a variety of foods that are eligible for EBT purchase.
Applying for D-SNAP Benefits
Applying for D-SNAP is similar to a SNAP application. There's a database to explore where you can find your state agency's contact information. The state will typically post application forms on their website.
The state usually also works with local media about D-SNAP benefits and other forms of disaster relief available to them following a disaster. Sometimes, states will set up application areas at local community centers specifically for D-SNAP applications. If the county doesn't have a regular SNAP office, or if that office is closed or damaged due to the natural disaster, they will often set up another one.
Take Advantage of Other Emergency Assistance
If you're worried about food security in a natural disaster, or if you're suffering financially as the result of one, there are other state, local and federal agencies likely to offer support. Usually, authorities will set up shelters and Red Cross centers for those who need housing and medical attention.
211 is another resource: you can call it or head to the 211 website to get a comprehensive overview of local assistance programs immediately after a natural disaster.
The Federal Emergency Management Agency, FEMA, specializes in disaster response. Along with nonprofits such as the Salvation Army and the American Red Cross, FEMA usually provides direct food, shelter, and medical assistance immediately following the disaster and during recovery.
If your area has experienced a hurricane, tornado, fire, flood, earthquake, or another natural disaster, you are not alone. Connect with your community leaders and apply for benefits immediately.
Copyright 2023, AscendHealthy.com