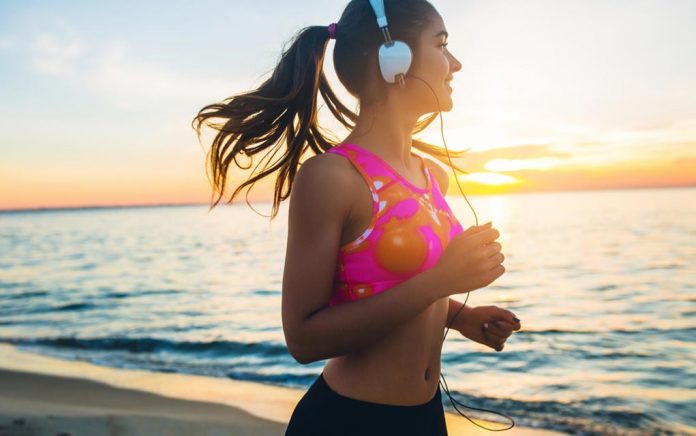 5 Incredible Health Benefits in ONE Daily Habit
(AscendHealthy.com) – A good morning workout might be worth more than you think. Working out in the morning may offer several benefits that might help you through your day and make you feel better. Is it better than coffee? Only you can be the judge, but we have four reasons why you should consider working out in the morning.
1. Boost Your Mood
Exercising first thing in the morning has been shown to increase feelings of happiness and optimism. Physical activity can produce a burst of endorphins, serotonin, and dopamine in the body, all of which might help boost your mood. These naturally-occurring chemicals in the body may help reduce stress and boost your mood.
2. Gain Energy
When you work out, your body sends oxygen and other important nutrients to the heart and lungs. Regular workouts can increase endurance and stamina and your overall cardiovascular health. Enhanced stamina and cardiovascular health may increase your level of energy. Early morning exercise may provide an energy boost throughout the day.
3. Increase Alertness and Focus
Working out specifically in the morning has been shown to increase levels of attention, visual learning, and decision-making throughout the day. This increased level of alertness and focus can be achieved by visiting a gym early in the day or by working out in your own home. College students and business people alike may find morning workouts particularly useful.
4. Manage Blood Pressure and Glucose Levels
Morning exercise has been shown to decrease hypoglycemic activity — or low blood glucose — in type 1 diabetics. They are most subject to glucose drops during exercise, and morning has been shown to be the time when they are most resilient. This might be due to cortisol activity.
5. May Reduce Hypertension
Working out early in the morning could help lower your blood pressure. Participants in one study who worked out around 7 a.m. showed the most benefits in decreasing blood pressure.
Morning exercise might not be for everybody, but there are a number of great reasons to consider it. Not only may it help improve your physical health, but it may also be a great mood enhancer. These four reasons could be well worth trying a regular morning workout.
~Here's to Your Healthy Ascension
Copyright 2022, AscendHealthy.com