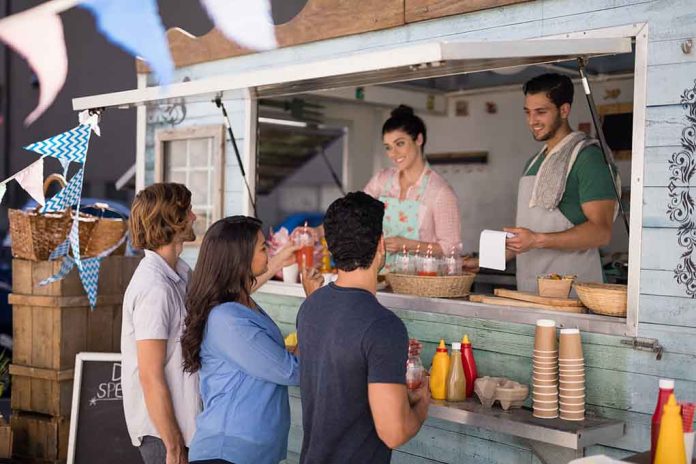 (AscendHealthy.com) – With rising living costs and grocery prices, especially in the wake of the pandemic, it can be virtually impossible to eat healthy on a tight budget. Fresh fruits, vegetables, quality foods, and protein sources can be expensive and difficult to find in many low-income areas.
If you are struggling to feed yourself or your family in the United States, there is hope in the form of food assistance programs. Food assistance programs provide food to families in need, and by using one or more, you can ensure that your family has a nutritious, balanced meal on the table for every meal. Through these programs, the federal and state governments hope to reduce or eliminate the stress of food insecurity. There is no shame in asking for help; remember, your country is here to help you.
Center for Nutrition Policy and Promotion (CNPP)
Remember the food pyramid and how the dietary rules sometimes change? This is due to the activity of the CNPP, which operates within the Food and Nutrition Service (FNS). CNPP nutritionists re-evaluate food and nutrition guidelines instead of supporting families in need by directing them to programs that meet their nutritional needs. Hungry families should check out the online consumer section to ensure that all their nutritional needs are met.
Food Distribution Programs
The USDA and other government organizations find room in various budgets for food assistance. Under the umbrella of the Food Distribution Program is the Commodity Supplemental Food Program (CSFP), which supports parents, infants, children, new mothers, and pregnant women with nutritious food provided by USDA. The food distribution program also includes the Department of Defense (DoD) Fresh Fruit and Vegetable Program to provide healthy meals to schools, the Food Aid Program, which feeds people in need through direct donations, and Emergency Food Assistance (TEFAP).
The purpose of the program is to bring food from producers to your table. It's a lot to understand, but if your family is in need, it's worth looking around to see what you can do. Food distribution programs are also key to making the most of multiple programs – consider one or more of these programs along with core programs like SNAP.
Child Nutrition Programs
The child nutrition program includes a variety of small programs. Fully administered by the US Department of Agriculture, the Child Nutrition Program consists of the School Breakfast Program, the National School Lunch Program, and the Adult Child Care and Food Program (CACFP). The school meals program enables children to receive free school meals for breakfast and lunch.
Women, Infants, and Children (WIC)
WIC benefits are intended to support infants, young children, and their mothers. This includes those who are pregnant. The 40-year-old program is designed for short-term use and provides support for nutrition counseling, feeding support, and other services parents need, such as breastfeeding support. WIC is available to married or single parents and is not limited to women. Grandparents and other caregivers may be eligible.
Like SNAP, WIC is distributed in every state and is based on need.
Supplemental Nutrition Assistance Program (SNAP)
Better known as "food stamps," SNAP helps households in need of nutritious food. The aim of the program is self-sufficiency: assisting families in times of need to support themselves in the future. It helps families facing food insecurity have the budget to afford nutritious food while not sacrificing other expenses. To get SNAP, you must apply locally through your state. You will be assigned a case manager who can guide you through the process.
This program covers the most significant number of participants, helping to reduce food insecurity across the U.S. Recipients will receive an Electronic Benefits Transfer (EBT) card with monthly benefits. These funds can be used to purchase eligible fresh and shelf-stable groceries from participating locations, including grocery stores, convenience stores, drug stores, and even some online retailers such as Amazon.
In addition to these programs, many local non-profit organizations and religious organizations offer food assistance programs. Go to your local church, synagogue, or mosque if you need to. Even if you are not religious, the food assistance program exists for the benefit of you and the whole community.
Copyright 2022, AscendHealthy.com