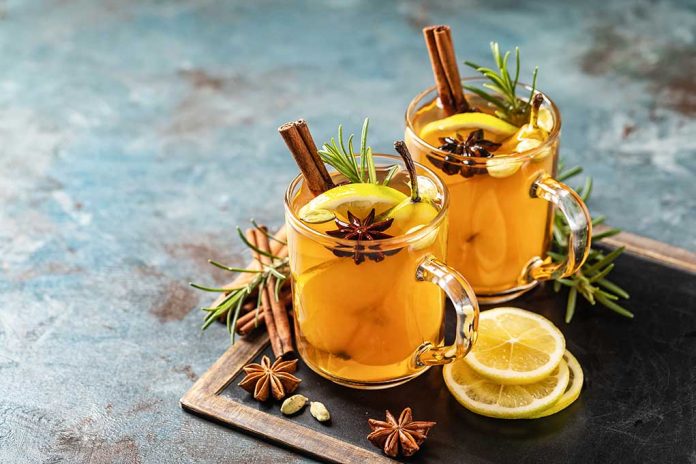 (AscendHealthy.com) – For many special occasions, the first thing many of us reach for is a sparkling, celebratory drink. If you're unable to drink or just want to avoid alcohol completely, one option is a mocktail — a copycat drink sans the alcohol. Read ahead to find out the many health benefits and explore some tasty alternatives.
Why Are Mocktails a Healthy Choice?
Most mocktails offer one or two ingredients that may add nutritional value, like vitamins or minerals. Yet, there are other reasons to choose a mocktail over an alcoholic beverage. Here are some benefits to consider:
Mocktails are alcohol-free: They might aid with sobriety, and they are a safe choice for all ages.
They're hydrating: Generally fruity, they tend to be hydrating, helping hair and skin to look and feel better.
Mocktails are budget-friendly: Even with pretty garnishes, they're less expensive to make than alcohol-based drinks.
They won't cause sleep interference. Mocktails won't affect sleep like alcoholic beverages might.
Mocktails won't make you drunk. With mocktails, there's no hangover. They won't impair decision-making skills, so there's no need for a designated driver.
They won't affect your organs. Unlike alcohol, mocktails won't affect vital organs, such as the liver and pancreas.
Choosing non-alcoholic drinks is a safe bet for terrific taste without affecting physical and mental health.
5 Healthy Mocktails to Try
1. Pineapple Hibiscus Mocktail
Tangy hibiscus is taking the foodie world by storm. Mainly highlighted in teas and drinks, this mocktail recipe also contains hibiscus as its main ingredient. The perfect herb infusion, this drink mixes up with a pineapple syrup base to give a sweetness everyone will love. The Pineapple Hibiscus mocktail is a safe alternative to serve at parties when guests need to drive home.
Hibiscus is often considered a superfood because it's packed with antioxidants and may boost liver health, potentially leading to weight loss and lower blood fat levels.
2. Lemongrass Mint Lime Spritzer
The key ingredient in this mocktail is lemongrass stalk. It's fragrant and decorative, too. Even better, lemongrass has an array of healthy components, including flavonoids, antioxidants, and effective antibacterial and antifungal properties.
This mocktail recipe is soothing and sparkling, making the perfect toast for bridal showers, bar mitzvahs, and simple celebrations. Lemon and mint flavors shine perfectly together in this bubbly delight!
3. Honey Grapefruit Pineapple Thyme Mocktail
Grapefruit gives off a refreshing, citrusy vibe that many of us crave in a good cocktail. Take away the alcohol and go mocktail instead! This mocktail recipe is perfect for a ladies' or Mother's Day brunch on a late Sunday morning. It has a strong flavor-burst of thyme that echoes through the pineapple and grapefruit.
Honey tones it all down while providing your body with an array of antioxidants. This drink may help lower blood pressure without raising blood glucose as much as alcohol might.
4. Sparkling Cranberry-Cider Mocktail
Tis the season to be festive! Look no further than this sparkling cranberry-cider mocktail. This recipe is simple. With only three ingredients, this sparkling mocktail could be a hit at any holiday celebration. You could even add a few cranberries to the glass, stir with a cinnamon stick, or place an apple slice on the rim for a special touch.
5. Orange Mint Coconut Water
When you think of a tropical treat, coconut often comes to mind. It's the base for many mixed drinks, and this one will definitely fool you. This mocktail recipe has a distinct coconut flavor with intense orange and mint undertones coming through.
Coconut water has a myriad of health benefits, promoting good kidney and heart health and leveling out blood sugar levels.
There are many yummy recipes to choose from when it comes to duping your favorite alcoholic beverage. These are good mocktails to start with, although you can create your own using different flavor combinations. Next time you throw a party, think about wowing guests with these tasty delights. Bottoms up! They will never know the difference.
~Here's to Your Healthy Ascension
Copyright 2022, AscendHealthy.com