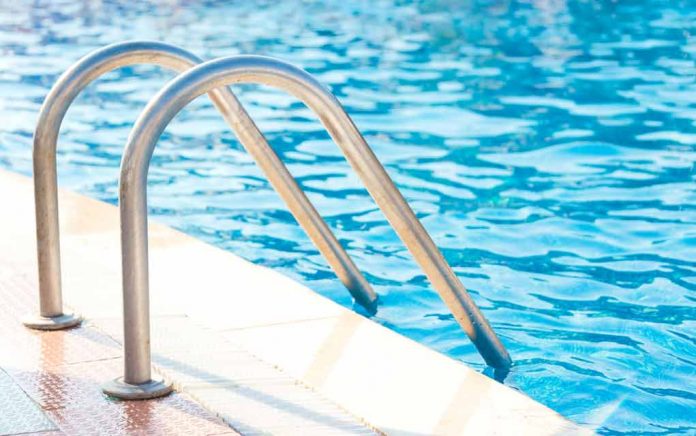 (AscendHealthy.com) – Many of us view pool and beach visits as summer highlights. But amid a pandemic, some experts recommend certain precautions before diving into water fun in the sun. Learn below if pools and beaches are safe during the pandemic.

Learn Whether the Pool or Beach Is Safe During the Pandemic.
How to Reduce Your Infection Risk at Pools and Beaches
When we think of healthy summer outings, the pool and beach may rank high on our to-do lists. But just how healthy is it to head to either place amid a pandemic?
The Centers for Disease Control (CDC) says no evidence exists that the virus causing COVID-19 can be transmitted through water. However, the CDC also recommends taking certain precautions before and during visits to pools and beaches to avoid potential infection.
The virus spreads through respiratory droplets when infected individuals talk, sneeze, or cough. Those droplets may travel to us if we are near. In addition, droplets may contaminate surfaces. We might become infected if we touch those surfaces with our hands and then touch our faces.
To lower our risk of becoming infected when we visit public areas such as pools and beaches, the CDC recommends:
Research: Call before you go to make sure the pool or beach management has taken measures such as frequent disinfection of shared areas to lower the risk.
Supplies: Take face coverings for each person, hand sanitizer, individual towels, tissues, and disinfectant wipes. Bring your own water and food.
Social distancing: Keep a minimum of 6 feet from individuals who do not reside in your home.
Cover up: When you are not in the water, wear a cloth face covering.
Clean: Wash your hands with soap and water for at least 20 seconds before and after consuming any foods or beverages or touching any shared surfaces. (Wipe off sand before applying hand sanitizer if water and soap cannot be used.)
Pool Vs. Beach: Is One Place Safer Than Another?
Suppose we decide to try to limit our exposure to the coronavirus by going only to either the pool or beach. What do we know about those places to determine which might be safer?
Beaches may have lower infection risks than pools amid a pandemic. For those who love to swim or surf in the ocean, the larger body of water quickly dilutes the virus. In addition, pool areas tend to make social distancing more challenging than the long stretches of sand at the beach.
However, if you are visiting these water areas with kids, both pools and beaches may require putting your inner parent on high alert. Both situations may involve constant reminders to stay 6 feet away and wear masks.
At the ocean, young children may dash off to dig in the sand or paddle in the waves with little pals. Adolescents may plead to spread out their towels next to their own peers or join in a game of beach volleyball.
Visiting pools with kids has similar challenges. Young children may want to splash around with friends and share water toys. Preteens and teens may want to cluster together to sunbathe and gossip.
We can reduce our risk of infection and still have pool and beach fun during a pandemic. We just need to take items such as hand sanitizer with us, wear face coverings where possible, and observe physical distancing guidelines. By following these guidelines, we can enjoy relaxing in and around the water as we celebrate summer.
~Here's to Your Healthy Ascension
Copyright 2020, AscendHealthy.com