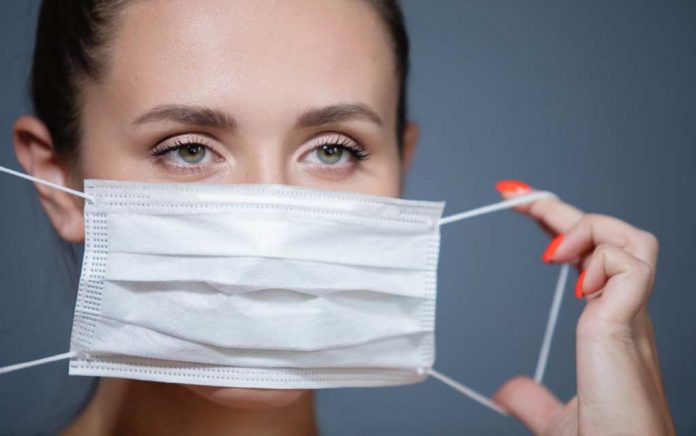 (AscendHealthy.com) – Face masks have become the new normal amid the coronavirus pandemic. Along with social distancing, medical experts say that face masks can help us reduce the spread of COVID-19. But is there ever a medical reason to not wear one? Learn who may be medically exempt from wearing a face mask below.
When and Why to Wear a Face Mask
When we first learned about the coronavirus pandemic, we may have assumed we were too far away to worry about the virus. Recent months have shown, however, that COVID-19 has crossed the ocean and continents to infect people of all ages around the world.
That spread has resulted in increased recommendations to wear face masks. A recent U.K. study showed that combining face mask usage with limiting excursions outside the home or physical distancing cut down dramatically on infection rates as well as deaths.
Medical experts say that many individuals with COVID-19 experience no symptoms. By wearing face masks, we can lower the risk of spreading the virus if we do have the disease. Coughing, sneezing, and even talking loudly can transmit COVID-19.
The Centers for Disease Control and Prevention (CDC) recommends we wear a face covering in public settings and when we are near people who do not live with us. Examples of such situations include grocery stores, pharmacies, churches, social gatherings outside of our homes, dentist offices, medical facilities, and hair salons.
Who Is Medically Exempt From Wearing Face Masks?
Recommendations to wear face masks typically exclude:
Babies and very young children: Kids below age 2 should not wear face coverings. In addition, medical experts say parents may want to be cautious about face coverings on children if they see a choking hazard or their kids touch their faces more often when wearing masks.
People who have breathing problems: If an individual has breathing issues, such as lung disease, some types of masks that fit more tightly may contribute to those issues.
Unconscious or incapaciated Individuals: People who cannot remove their masks without assistance, such as those who are unconscious or incapacitated in some way, should not wear masks.
Severe skin conditions: Individuals who have serious skin conditions, such as a bad face burn requiring medical help, may be medically exempt from wearing face coverings.
Individual states may issue their own recommendations, including who is medically exempt. For example, the California Department of Public Health specifically exempts those who are hearing impaired or are communicating with someone who is hearing impaired. In such cases, seeing the mouth is required for communication. Even though more states are responding to growing numbers of COVID-19 by mandating face coverings, the regulations usually exclude individuals with certain conditions.
As for those increasingly popular "Face Mask Exemption Cards"? Despite the seemingly official language citing the Americans with Disabilities Act, the cards are fake, say federal officials. The group selling them misappropriated the Department of Justice (DOJ) seal. The DOJ does not issue these cards or endorse them.
Face masks have been shown to reduce the spread of COVID-19. Along with physical distancing, medical experts recommend face coverings when we spend time around others outside of our homes. Those who are medically exempt include people with physical or mental conditions that prevent the use of face masks. Talk with your doctor to discuss any specific health concerns about face coverings.
~Here's to Your Healthy Ascension
Copyright 2021, AscendHealthy.com