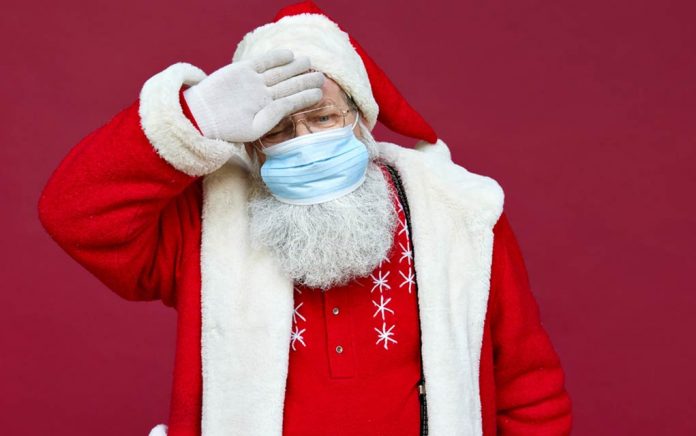 (AscendHealthy.com) – Holidays are the time many of us come together and share what we are thankful for. This year, more than ever, everyone must take extra care to ensure we don't get sick. There is an increased risk for illness for everyone, but taking some preventative measures may help keep us healthy throughout the season. Here's what we can do to prepare.
Learn How to Avoid Getting Sick This Holiday.
Practice Health Safety Measures
Whether you're under any type of travel or state-mandated restrictions, it's still wise to practice COVID-19 prevention steps. They also make sense in terms of preventing the spread of colds, the flu or other viruses.
Social distance. Even if no one shows symptoms or has been exposed to the virus, it's a smart idea to still keep your distance.
Limit the size of gatherings. Keeping the guest lists low reduces everyone's risk.
Wash hands and wear a mask. Regardless of whether you feel you might be a COVID-19 carrier, observe these basic health practices, especially in indoor spaces. COVID isn't the only illness we have to deal with in cold-weather months. Extra precautions can't hurt.
Shortness of breath and fever are serious COVID-19 and flu symptoms. If you or a loved one exhibits these symptoms, avoid contact with others and see a medical professional to get tested. Check the CDC website for updates on flu, virus and COVID-19 hotspots. Be aware that travel may increase the risk of exposure. Stopping the spread may help prevent tragedy during the holidays.
Disinfect Often
Colds and respiratory viruses target vulnerable people, including those at the holiday dinner table. Keep illness at bay by disinfecting the house and interior surfaces before, during, and after guests arrive. Use a cleaner with a bleach solution or disinfectant to kill most viruses and harmful bacteria and curb the spread of other contagions.
Don't Ignore Troublesome Symptoms
For many of us, stress and anxiety accompany the holidays along with joy and anticipation. It's important to practice self-care and mindfulness techniques to minimize stress.
In addition, the fluctuation in temperatures may affect individuals with underlying health conditions. Temperature extremes may cause the heart and lungs to work overtime. Don't ignore chest pain, shortness of breath or severe pain anywhere in the body. If you or a loved one experiencing any life-threatening symptoms, seek immediate emergency medical care or call 911.
Follow Food Safety Guidelines
The holidays are all about food. Sadly, this time of year is prime time for stomach bugs or viral gastroenteritis. Strains of norovirus or rotavirus are often the main culprits. Stomach cramps, fever and diarrhea are signs of these troubling bugs. It's typically spread by person-to-person contact but can also derive from contaminated food. Keep food cold and fresh at all times. Check for recalls ahead of time to avoid a disaster after dinner.
While people are more aware of their surroundings now than ever, prevention is key for avoiding most illnesses and bugs. A clean environment is the best way to wipe out bacteria that might be hiding out in the home. No one wants a holiday health crisis. It's up to us to be savvy and safe this holiday season.
~Here's to Your Healthy Ascension
Copyright 2020, AscendHealthy.com