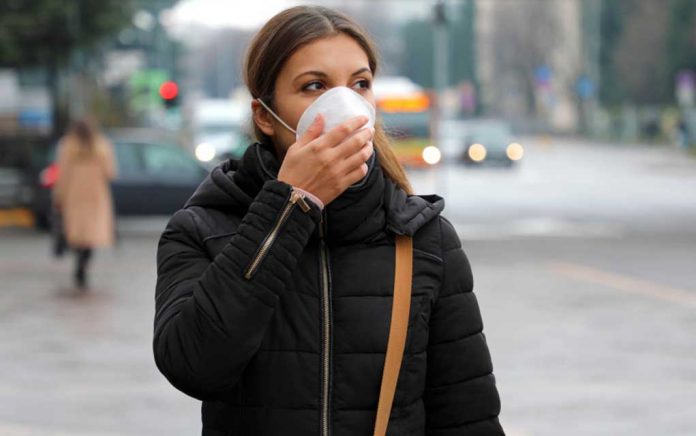 COVID Risks for Women vs Men Revealed
(AscendHealthy.com) – Even though men are 2.4 times more likely to die of COVID-19 than women, according to the latest research, women aren't risk-free. To the contrary, one set of dangers exists for women only, and estrogen is the key. We've got the details here.
COVID-19 and Blood Clots
According to Weill Cornell Medicine, about 10% of people infected with COVID-19 develop a mysterious blood clotting disorder. Researchers are still working to uncover the causes, but some feel the body's immune response might be partially responsible. For this reason, people on immunosuppressive drugs may be at lower risk for this complication.
Most women are about 20% less likely to suffer severe COVID-19 symptoms, but these odds may not apply to all. A few subsets may have unusually high risks for blood clots.
Effects of Extra Estrogen
Some women, due to supplemented or naturally boosted estrogen levels, may find their odds of developing blood clots with COVID-19 are higher than most. Estrogen-related blood clots might occur for a few different reasons, according to a recent study released by research teams at the Maine Medical Center in Portland and the University School of Medicine in Boston:
Oral contraceptives can increase blood clot risks by up to six times.
Hormone replacement therapy poses similar risks.
Pregnancy, which naturally boosts estrogen levels, increases the likelihood of blood clots by up to five times.
Immune system dysfunction and related inflammation might also contribute to this type of clotting issue, which both COVID-19 and higher estrogen levels may be capable of triggering. Each is a potential risk factor on its own; combined, the two might be ticking time bombs in some patients.
Reducing Individual Risks
Researchers are still unsure how to best protect women at higher risk due to elevated estrogen levels, but reducing other potential health threats might be a good first step. To minimize the danger, the American Society of Hematology recommends that women who might be at higher risk consider the following:
Stop smoking
Become more active
Lose excess weight
Have annual physicals to find and address any hidden health issues
Taking care of these issues may not eliminate the threat, but it might reduce it. Women on estrogen-based therapies might also want to talk to their doctors about pausing treatment while fighting COVID-19 and its aftermath.
For some women, COVID-19 might be particularly dangerous, but there may be steps those most at risk can take to balance the odds. In some cases, a small amount of prevention might go a long way. Talk to your healthcare team if you have any concerns about your risks; they may have ideas for additional protective measures you might take.
~Here's to Your Healthy Ascension
Copyright 2022, AscendHealthy.com