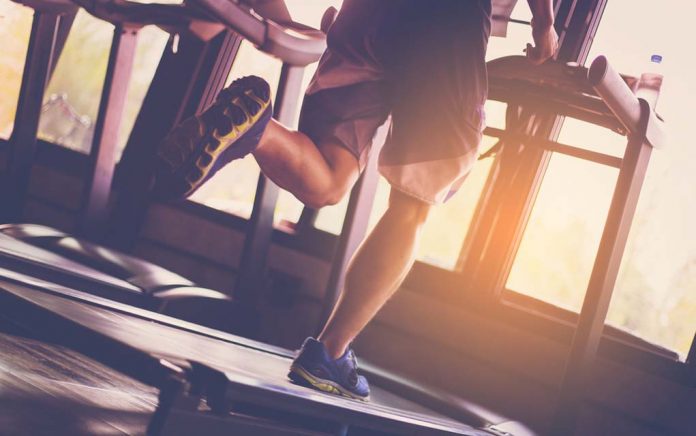 (AscendHealthy.com) – The longer restrictions have been in place, the more tempting certain aspects of our old routines can become. More states are allowing businesses to reopen, and people are flocking out to regain some sense of normalcy. But be careful where you go: Some places could be more dangerous than others. The gym could be among the worst.

Here's Why You Might Want to Hold Off on Going to the Gym.
Clusters of Cases in Japan
Recently, reports of recent COVID-19 outbreaks in Japan have had officials searching for a source — and they've been able to track many cases back to fitness centers. A look at the conditions that led to these outbreaks reveals a perfect storm:
Many of these facilities have poor ventilation.
Fitness centers can see high volumes of people, who may not distance properly.
People share equipment and may not clean after themselves.
A person is more likely to touch their face when they're sweating.
Above all, when people exercise, they breathe harder. Research is finding aerosolized droplets, which can remain viable in the air for hours, are probably the most common transmission route for COVID-19. It's very likely that heavy breathing and physical exertion during a workout could help distribute the virus quickly and more densely throughout a room, warns the CDC. For this reason, gyms and similar facilities are considered high-risk areas for coronavirus transmission.
And remember: People can carry and spread the virus without showing any symptoms, so just because everyone around you looks healthy, that doesn't mean they are.
Staying Safe While Exercising
According to a publication in the British Journal of Sports Medicine, most people can exercise safely with a cloth mask, but a report released in the Times of India claims that physical exertion while wearing a mask can sometimes be dangerous. According to the story, a 26-year-old man in Wuhan suffered collapsed lungs after jogging while wearing a mask. Bangkok Hospital advises anyone who isn't in excellent physical shape to use extreme caution while exercising with any kind of face covering.
But a face covering only protects other people from the wearer, not the other way around, so unless everyone in that Jazzercise class is covered, don't expect any extra protection. The risk just isn't worth chancing. Finding the motivation to exercise at home isn't always easy, but it really is the best way to go right now.
A lot of people are itching for a good workout, but all the best advice is pointing toward holding off on the gym for a little longer. Too many conditions make it the perfect place to catch the virus. For the time being, try these 15 cardio moves, start a yoga routine or take a long, brisk walk each day. Whatever you do, considering doing it away from the gym until the COVID-19 coast is clear.
~Here's to Your Healthy Ascension
Copyright 2020, AscendHealthy.com