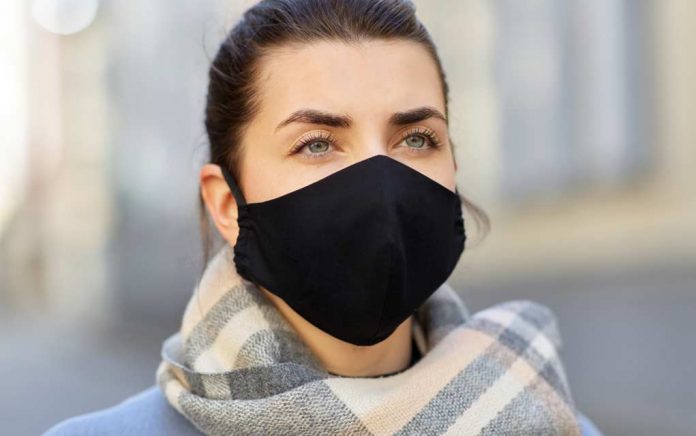 (AscendHealthy.com) – We need face coverings for protection from COVID-19. But it can be confusing trying to figure out which masks offer the best balance of safety and breathability. We're here to help. Let's talk about our top six picks for the most breathable masks.
What Does Science Say About Masks?
According to the Centers for Disease Control and Prevention (CDC), face masks can reduce the spread of COVID-19. They recommend wearing a cover any time we're around other people.
In the early days of the coronavirus pandemic, doctors gave conflicting messages on whether or not to wear masks. But the research shows they are helpful. Most experts now agree with that. One study found face coverings reduced how much virus was sprayed in the air by people who wore them by a factor of greater than three.
Another study of thousands of Japanese children found that kids who wore masks were much less likely to develop influenza. Researchers believe face covers are especially useful when they are combined with hand-washing and social distancing.
What Should We Look for in the Best Breathable Masks?
Johns Hopkins Medical says we should look for masks made of at least two layers of fabric. The best face coverings will cover the mouth and nose with no large gaps. They should also have ties or earloops for adjustability.
For those who wear glasses, the best masks will have a bendable border at the top. This allows it to properly fit across the bridge of the nose, preventing glasses from fogging.
One test we can perform to make sure the mask is going to be effective is to hold it up to the light. Look for cloth coverings that don't allow the light to shine through. It should be heavy and thick enough to block the light (and the virus) but not so much that it's hard to breathe.
Now let's go over our top six picks for the best breathable face masks.
1. Under Armour Sportsmask
The Under Armour Sportsmask was designed to be worn by athletes. It offers three layers of protection. It's ideal for exercising outdoors, and it's comfortable enough to be worn all day. We love this mask because it is very breathable, and it has cooling technology built into the ear loops and lining. It's made with UA's unique polyester fabric, and it has a special polyurethane insert for better airflow.
2. Jaanuu Reusable Antimicrobial Face Mask
Jaanuu is known for its antimicrobial-finished scrubs. They have now created an extremely breathable face mask out of the same material. It's made of a moisture-wicking blend of spandex, rayon, and polyester, giving it a snug fit with a two-way stretch. It has a cotton lining for added safety. Jaanuu sells this one in sets of five.
3. Vistaprint Reusable Face Mask
Vistaprint makes another excellent breathable mask. This one is both safe and fashionable. The company offers more than 40 different patterns and prints. The Vistaprint covering has adjustable straps and provides full coverage. To make it even more effective, a filter can be added. These can be purchased individually or in sets of 10.
4. Vida Protective Mask
The Vida Protective Mask is another of our favorites this year. It meets the CDC guidelines with two layers of 100% breathable cotton. It also comes with a carbon-activated 5-layer PM2.5 filter for added protection. The Vida mask has adjustable straps, so it will fit many different sizes. And it offers a snug fit thanks to the hidden, metal nose piece. This one is an excellent choice for people who wear glasses.
5. SwaddleDesigns 3-Layer Face Mask
SwaddleDesigns is known for its baby blankets, but they also make some super comfortable face masks. A registered nurse designs them, and they feature three layers of lightweight cotton chambray, which is both breathable and cool. This one also offers a snug fit with an adjustable, bendable nose piece.
We all want to protect ourselves during the pandemic. Wearing a mask helps to keep the viral load down — that may help others from contracting COVID-19. Wearing masks in public, frequent hand-washing and social distancing are the best ways to keep ourselves and others safer. Finding face coverings that are fashionable and facilitate breathing is an added bonus!
~Here's to Your Healthy Ascension
Copyright 2022, AscendHealthy.com